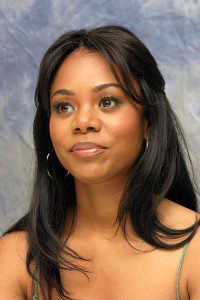 Five years ago, it was reported that Paul Verhoeven was going to direct The Surrogate, a thriller based on a Christian novel and produced by one of the industry's best-known Christian producers.
It was also reported that Halle Berry might star in the film, as a wife who is so desperate for a child that she turns to a surrogate mother, only to discover afterwards that the woman carrying her baby is insane.
Verhoeven was still talking about the film a year later, but I haven't heard a peep about it since. As of now, however, I wonder if the project might be happening again, but with a different creative team.
Roger Friedman reports that Regina Hall and possibly Taye Diggs are in line to star in a thriller called The Surrogate that concerns "a couple who hire a surrogate to carry their baby, and she wrecks havoc in their lives." The director is Jon Cassar, and the "top producers" are former New Line executives Bob Shaye and Michael Lynne.
Is this the same film that Ralph Winter was working on a few years ago, based on the novel by Kathryn Mackel? No idea. Friedman doesn't say who wrote the film or whether any other producers are involved. And admittedly, it's not like there haven't been other thrillers along these lines called The Surrogate; the IMDb lists at least two, one in 1995 and one in 2013, both of which were produced for television.
At any rate, I'll be keeping my eye on this one, at least until we know for sure.