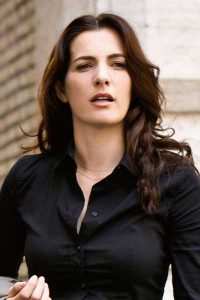 Gal Gadot may be out as the love interest in Ben-Hur, due to the fact that she's too busy playing Wonder Woman, but another Israeli actress with experience in the DC Comics movie universe is stepping in — to play Judah Ben-Hur's mother, rather than his lover.
The Hollywood Reporter says Ayelet Zurer, who played Superman's mother in Man of Steel, is in talks to play Naomi, one of two women in Ben-Hur's family (the other is his sister Tirzah) who, in the original story at least, are sent to prison and become lepers there after Ben-Hur is betrayed by his former friend Messala.
Zurer's other high-profile English-language films include Munich and Angels & Demons.
Ben-Hur's mother doesn't have a name in
the original novel
. In
the 1959 film
starring Charlton Heston she was called Miriam and played by the distinctly non-Israeli Martha Scott. (Fun fact:
Ben-Hur
marked the second time that Scott played Heston's mother onscreen, following the 1956 version of
The Ten Commandments
.)
November 12 update: A reader alerts me to the fact that Zurer, born in June 1969, is only 13 years older than Jack Huston, the actor who would play her son; he was born in December 1982. But this is actually a larger age gap than the 11 years between Martha Scott, who was born in September 1912, and Charlton Heston, who was born in October 1923. So, the new film is slightly more realistic, in that regard!
November 13 update: I just remembered, the mother was named Ruth in the 2010 miniseries — and she was played by Doctor Who co-star Alex Kingston, who is 18 years older than Joseph Morgan, the actor who played Judah Ben-Hur.