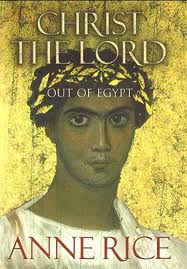 Two films with a "faith-based" hook have seen their release dates change in the past couple of days.
First, Variety reports that Warner Brothers is no longer going to distribute the Christian music documentary Hillsong: Let Hope Rise as originally planned.
The film was going to be distributed by Warner Brothers and Alcon Entertainment on the Wednesday before Easter, two and a half months from now, but an Alcon rep told Variety today that their company was ultimately "unable to close the rights deal for the movie."
There is no word yet as to who might distribute the film in Warner's place.
Second, Deadline reports that Christ the Lord: Out of Egypt, which was going to come out on the Wednesday before next year's Easter, has moved up a couple weeks to March 11, 2016. This was reportedly done to get the film out of the way of Batman V Superman: Dawn of Justice and the next installment of Beverly Hills Cop.
The new release date happens to be only two weeks after the February 26, 2016 release of Ben-Hur, which is kind of brave on the part of Christ the Lord's producers.
Christ the Lord has been in production for a while — "faith-based" bloggers visited the set back in October — and for all I know might have finished shooting by now.
But there has been very little information about it so far, aside from the fact that Cyrus Nowrasteh is directing it and wrote the script with his wife. The IMDb lists a few actors in minor roles — such as "Assailant" and "Dove Seller" — but that's it.
Presumably there'll be some more information in the not too distant future, if the film is basically in the can and the release is just a little over a year away.