Last Days in the Desert, which stars Ewan McGregor as both Jesus and the Devil, is officially coming to theatres on May 13. But first it's going to have an evening of special screenings that will combine the film with music and a bit of conversation.
Here is the video in which McGregor invites you to attend one of those screenings:
As the trailer indicates, the screenings will be accompanied by music from Gungor and will be followed by a pre-recorded discussion between McGregor, writer-director Rodrigo Garcia and my colleague Alissa Wilkinson, who was one of the very very few people to write about the film before it premiered at Sundance early last year.
The special screenings will happen on May 12 in the following cities: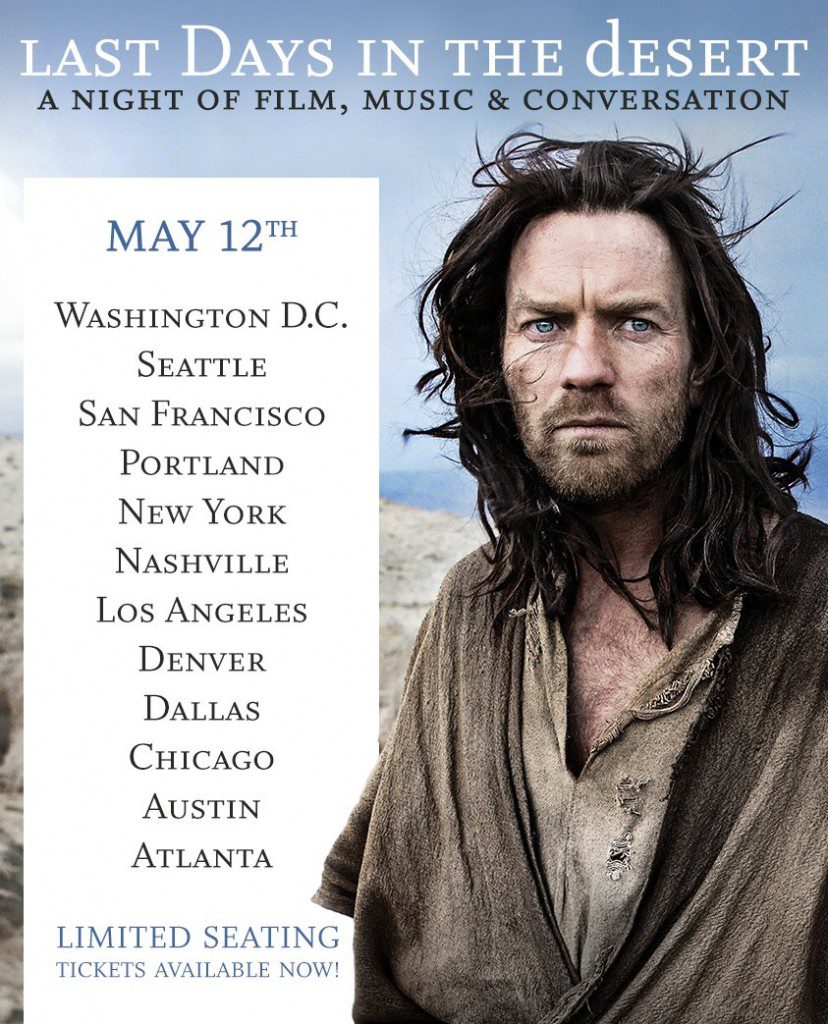 The regular release begins May 13. Click here to see the full trailer for the film.