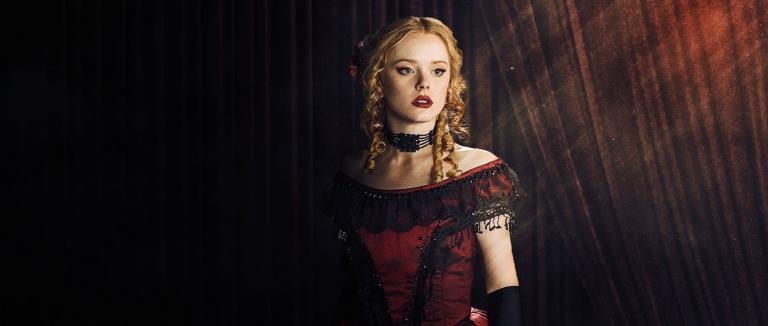 With the exception of Jonah, whose time in the belly of the whale has been popular with animators, there haven't been all that many movies about the so-called Minor Prophets.
In recent years, however, there has been a surge of interest in Hosea, the prophet who married a prostitute and forgave her when she cheated on him — or, perhaps more accurately, there has been a surge of interest in the woman that Hosea married, who has often been more central to these movies than Hosea himself.
In 2008, there was the short film Oversold, which moved the story to the present day and featured a former porn star as the woman in question. In 2012, there was Amazing Love, which dramatized the biblical story while a pastor played by Sean Astin told it to his youth group. And last year, there was Hosea, which modernized the story and told it from the point of view of a call girl who is reunited with her childhood sweetheart. (I have written about the first two films but have not yet seen the third.)
Now comes word that another adaptation is in the can and will be coming to theatres next year — and this time, the story will be set during a gold rush in the mid-19th century.
The film is called Redeeming Love, and it is directed by D.J. Caruso (Disturbia, Eagle Eye, xXx: Return of Xander Cage) and based on a romance novel by Francine Rivers.
A press release sums up the story this way:
REDEEMING LOVE is a powerful and contemporary retelling of the biblical book of Hosea. The timeless love story takes place against the romantic backdrop of the California Gold Rush of 1850. The story centers on Angel (Cowen), who was sold into prostitution as a child. She has survived through hatred and self-loathing, until she meets Michael Hosea (Lewis) and discovers there is no brokenness that love can't heal. The story reflects the redemptive power of unconditional and sacrificial love with characters and circumstances relevant to the contemporary world.
The two main characters are played by Abigail Cowen (Dorcas on Chilling Adventures of Sabrina) and Tom Lewis (Gentleman Jack). Other cast members include Prometheus co-star Logan Marshall-Green and X-Men veterans Eric Dane and Famke Janssen.
The film has eight producers from four different companies, and I have interviewed two of them in the past: Cindy Bond when she produced the animated The Ten Commandments (2007), and Roma Downey when she produced the TV series A.D.: The Bible Continues (2015). The other producers include Rivers, Simon Swart (who collaborated with Bond on I Can Only Imagine), Wayne Fitzjohn, and the gang at Pure Flix Entertainment.
Filming wrapped in South Africa in March, and the producers are currently aiming for a release in spring of next year. You can check out some early images below.