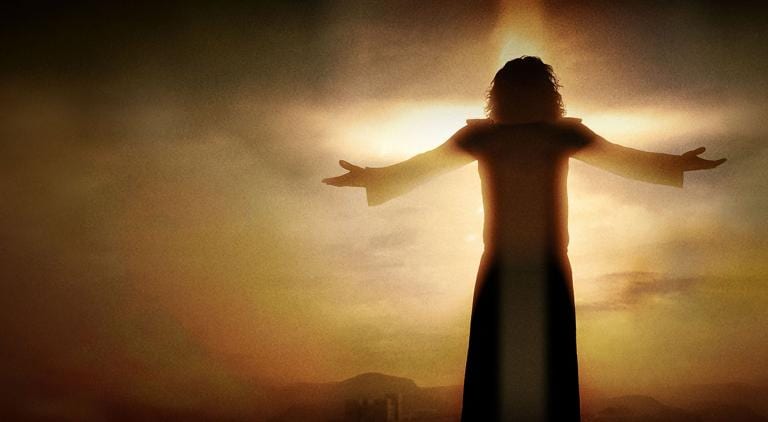 It's been a while since Roma Downey and Mark Burnett produced a new Bible movie. Now they have announced that they will be releasing a new-ish film called Resurrection on Discovery+ the week before Easter — and you can watch the trailer for it below.
A press release announcing the film says it has been put together from Downey and Burnett's "vast library of biblical material" — but the trailer seems to consist entirely of footage from A.D. The Bible Continues, the 12-episode series that aired in 2015.
The question now is whether the film will consist only of footage from that series, or whether it will incorporate any never-before-seen deleted scenes, the way that Son of God and The Women of the Bible used deleted footage from Downey and Burnett's The Bible in addition to all the other footage that they took from that 2013 miniseries.
(I charted the differences between The Bible and Son of God — what was omitted and what was added — somewhat exhaustively in a spreadsheet linked to from this post.)
The trailer for Resurrection includes footage not only of the Crucifixion and Resurrection of Jesus, but of the Ascension and Pentecost as well, which suggests the movie will go beyond the events of the gospels and into the earliest chapters of Acts.
If that's the case, it could be a nice change of pace from all the other Jesus movies that basically stop at the Resurrection — and some of them don't even get that far!
Resurrection will be released via Discovery+ on March 27.
–
I wrote detailed recaps of A.D. The Bible Continues after each episode aired six years ago, as well as a scripture index. You can check out the recaps below:
Christianity Today recaps:
one | two | three | four | five | six | seven | eight | nine | ten | eleven | twelve
FilmChat recaps:
one | two | three | four | five | six | seven | eight | nine | ten | eleven | twelve