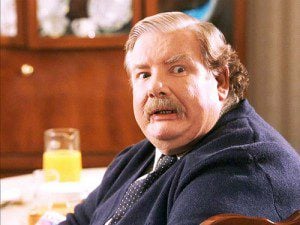 British character actor Richard Griffiths has passed away at the age of 65.
To many people — including many of the headline writers out there — he is best-known as the actor who played Harry Potter's awful Uncle Vernon. To others, he is famous for playing Uncle Monty in the cult hit Withnail & I (1989).
But he will always linger in my memory for a tiny part he had in Greystoke: The Legend of Tarzan, Lord of the Apes (1984).