If you follow me on Twitter, then you know that a) I am an underappreciated comic genius, and b) tensions have been steadily building between myself and self-proclaimed human Storm Faerywolf.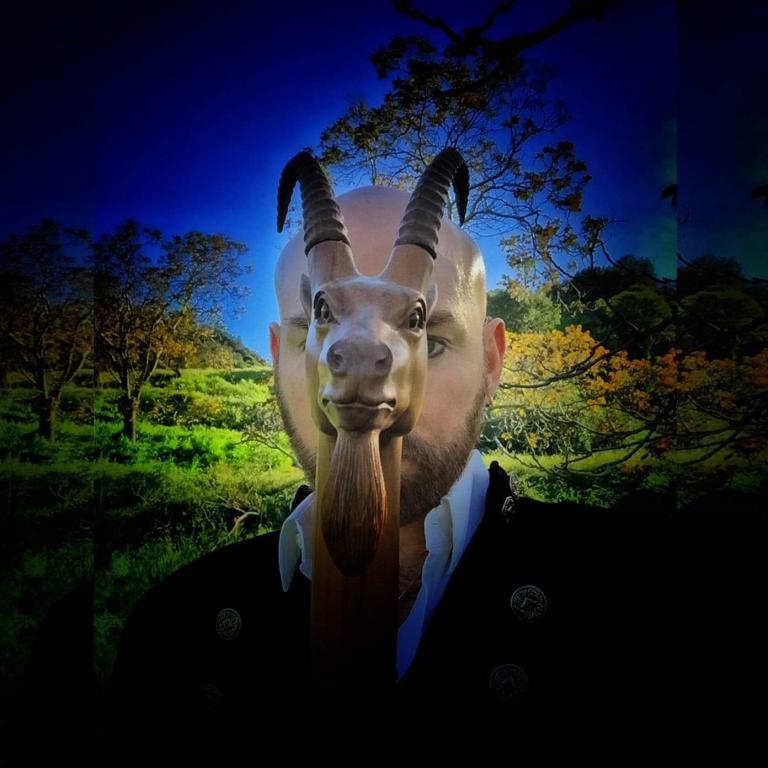 It started innocuously enough. I was feeling a little peeved about linguistic choices in the Pagan community, and I tweeted the following:
It bugs me when people use the word "drawn" to ascribe mystical significance to personal preferences.

"Can anyone help me identify these stones? I'm so drawn to them!"

And I'm just like, ma'am, that's aquarium gravel.
To which Storm responded:
Well. That's it. We are at war, sir.
Being the bigger person (obvs), I ignored his inflammatory GIF and trudged up the high road:
Several days ago, @StormFaerywolf declared that he and I were at war, and since then, I've started a new job and received a cash windfall.

So, y'know, if any other prominent occultists are up for cursing me, I could totally use a new set of tires, please and thank you.
This prompted another response from Storm:
Wait for it…
And I would've fired off an additional zippy reply of my own, but I had to go check on my neighbors, who were screaming their damn heads off about finding a dead opossum in their mailbox. Storm Faerywolf can't even get my address right, y'all.
Unfortunately for everyone involved, Jason Mankey actually does know my address, and he sent me an unsolicited package. At first I was like, "This feels like a trap," but I opened it anyway and pulled out an advance review copy of Storm's latest work, The Satyr's Kiss: Queer Men, Sex Magic & Modern Witchcraft.
Maybe not a trap in the classical sense of the word, but SOMEONE had clearly picked a side.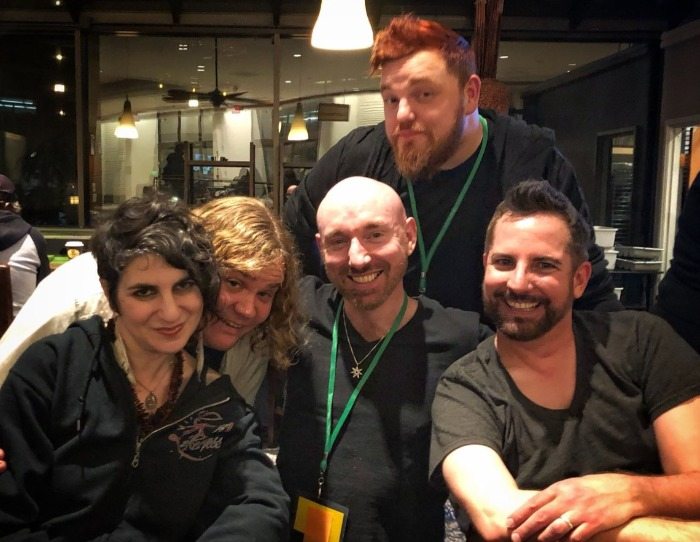 At least with a title like The Satyr's Kiss, I knew exactly what to expect: hot Narnia slash fiction. Freaking finally. All was immediately forgiven — I couldn't wait to crack it open and dive into allegorical tales of the naughty, naughty land beyond the wardrobe. ("It's a nickname," Tumnus murmured, leaning back. "It's short for Tumescence… and you'll find it's the only thing short about me.")
So there I was, book in my lap, fully prepared for Father Christmas to be all, "Whoah, check out the Aslan on that guy," before offering to teach Mr. Beaver the true meaning of Turkish Delight. It didn't even bother me that Jason Mankey probably licked it before putting it in the mail.
I flipped past the dedication, the acknowledgements, the disclaimer and the table of contents, skimmed the foreword by Christopher Penczak and skipped the introduction, and was like, "Alright. Chapter One: 'The Queer Craft.' Oh, okay, we're starting with a gender-swapped Jadis. Excellent. Let's see what they can do with that wand."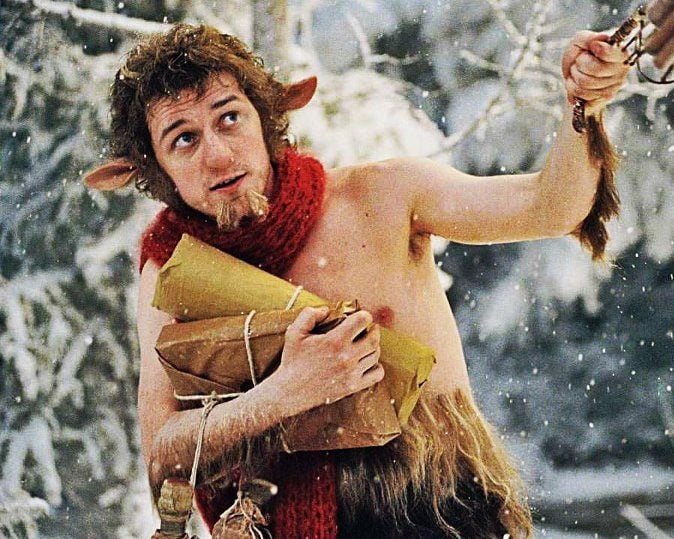 A few chapters later, I was like, "Wow. Storm Faerywolf can really bury a lede. No pun intended." And then I got to Exercise Five (Casting the Magic Triangle), and I was like, "Wait a second. This is a book about queer men, sex magic, and modern Witchcraft." And I ran outside, shaking my fists at the sky while yelling, "DAMN YOU TO TARTARUS, JASON MANKEY."
My neighbors were still kind of jumpy, though, so I went back inside to pick up the pieces of my shattered heart and keep reading. I figured that Chapter Three, "Mythically Queer," would be a good place for Storm to redeem himself, but Llewellyn might as well have called this book The Faerywolf Tome of Utter Disillusionment, because there was no mention of Luke Evans at all.
LUKE EVANS, y'all, the out and proud actor who played Zeus in Immortals and Apollo in Clash of the Titans, is unworthy of deification in the (most likely bloodshot) eyes of Storm Faerywolf.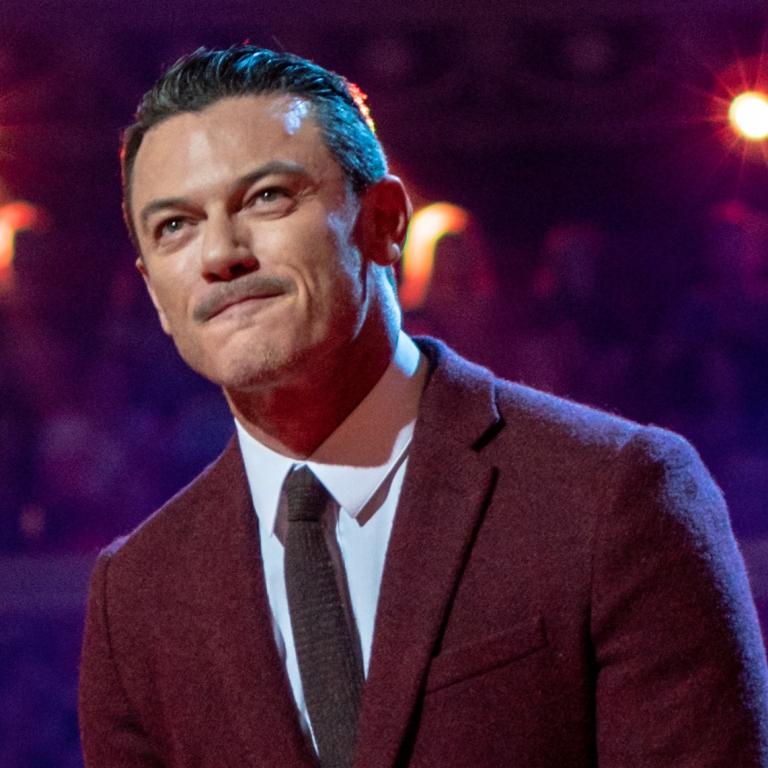 And look, you can disrespect James McAvoy, or you can disrespect Luke Evans, but you can't disrespect them both. Do not cite the deep magic to me, Warlock. WAR IT IS.
But let's wrap this up before I say how I really feel.
The Pros
The book measures 9.25 by 7.5 inches and weighs in at a little over a pound, so it could easily take down a burglar if you threw it right at his forehead.
The Cons
If you missed, the burglar would be like, "Oh, hey, Narnia slash fiction," and things would just get weird after that.
The Actual Review
Okay. Don't tell Storm I said this, but this is the book I wish I'd had when I was younger. It's a solid compendium of history, biography, rituals, and spells centered around the queer male experience, and the descriptions he includes of gay male Pagan and Witchcraft traditions are both informative and objective. I am going to feel very comfortable recommending The Satyr's Kiss to incoming Minoan students, as well as to any gay Witches who are searching for a better understanding of the power inherent to their own unique liminality.
You can pre-order an autographed copy of The Satyr's Kiss here, and if you do pre-order, definitely let Storm know I sent you. The ultimate goal is to see how many books I can get released into the world with "Fuck off, Thumper" scrawled on the flyleaves.
Like what you've read? You can buy me a coffee about it.
Oh, more discord, you say? But of course! Follow Fivefold Law on Twitter, Instagram, Facebook, and Zazzle.