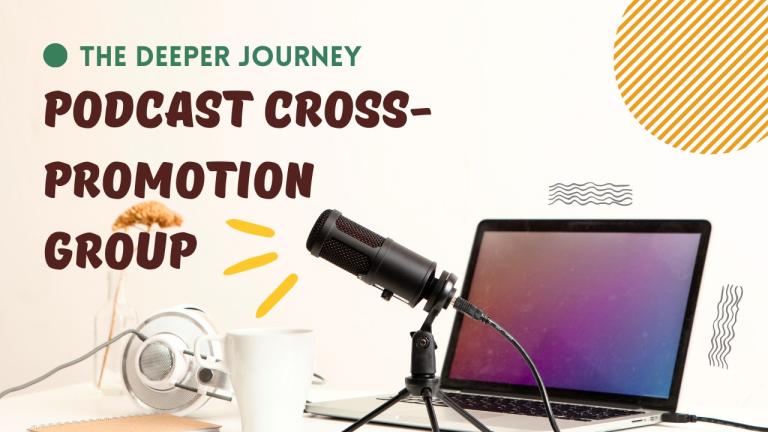 Today we are featuring one of the podcasters who is part of The Deeper Journey Podcast Cross-Promotion Group, which is a group of Christian podcasters who are seeking to make an impact in the world.
Question 1: Introduce yourself by your name and something that your friends find interesting about you. 
My name is Justin Nava, founder of Nava Church Marketing. Through God's grace I grew up in the church with a wonderful family, and I want to see one million churches become the cornerstone of their local community, much like mine was.
My friends know that I am a huge nerd, and one thing I'm always looking for is a good time-traveling story.
Question 2: What is the name of your podcast and who is it for, specifically?
My podcast is The Best Known Church Show – a weekly podcast for pastors and church leaders who want their church to stop being the best kept secret, and start being the best known.
Today, everyone in town knows where the local Walmart is, when it's open, and what to expect when they go. I want to make the local church known just like that, so when God calls someone, they know your church is the one to disciple and guide them.
Question 3: When did you launch the podcast and how many episodes are on it to date?
The podcast launched in April 2022 and has 48 episodes as of Oct. 23.
Question 4: What is your main focus and passion as a Christian podcaster in today's complicated world?
My main focus is helping local churches become better known to the people God's called them to serve using modern marketing methods. In the same way the Jesus Revolution harnessed rock-and-roll to capture the youth's attention for Christ, I believe we are at the cusp of a new revolution, a Marketing Revolution.
By increasing the local church's influence, position, and multiplying its message at scale to their neighbors, the church can be remembered as a refuge when people feel the call of God or enter a spiritually open season. If a mission-driven local church stays silent, rest assured, false prophets and wolves in sheeps clothing will happily grab the community's attention instead.
Question 5: Where can people find your podcast, and what else would you like to tell us about it?
You can find The Best Known Church Show on YouTube and inside your favorite podcast app. This is not a tech show show – but one that covers the mindset and action required for the local church to go from unknown to best known, all for the purpose to open up discipleship opportunities.
Thank you!