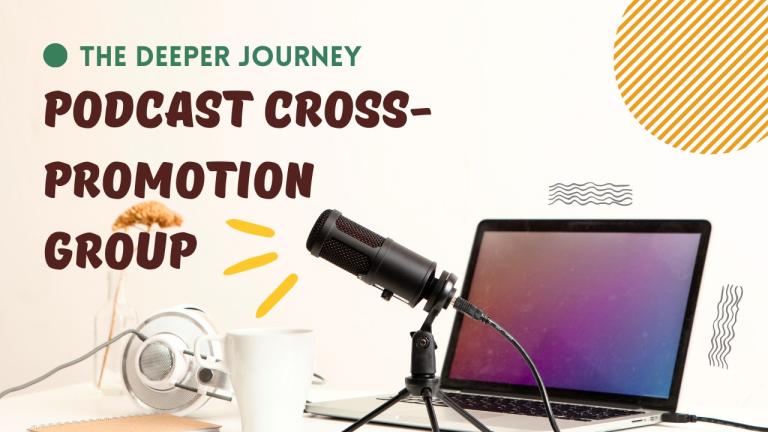 Today we are featuring one of the podcasters who is part of The Deeper Journey Podcast Cross-Promotion Group, which is a group of Christian podcasters who are seeking to make an impact in the world.
Question 1: Introduce yourself by your name and something that your friends find interesting about you.
Gordie Tamayo. I'm an idea juggernaut and digital media savant, who combines my passion for technology, music, and entrepreneurism across industries. I'm also the owner of www.TheBoiseBeat.com, co-owner of www.CatchCup.co, and more importantly, a faithful husband and father to four children. You can learn more about me and some of the ways I help businesses at www.GordieTamayo.com
Question 2: What is the name of your podcast and who is it for, specifically?
The Truth Booth. It is targeted toward listeners who are seeking honest answers and dialogue to life's most thought-provoking questions. Our aim is to have thoughtful, and candid conversation around topics that impact our culture today, from a Biblical worldview. While not all listeners may be Bible believing, they can still appreciate our unapologetic approach to touching on conversations that many avoid.
Question 3: When did you launch the podcast and how many episodes are on it to date?
We just re-launched in June of 2023 and have 8 EPs to date.
Question 4: What is your main focus and passion as a Christian podcaster in today's complicated world?
Our focus is to give God a "seat at the table". This world has become complicated because God's voice and those He speaks through have been silenced. Our passion is to share truth through the most tried and tested lens (the Bible).
Question 5: Where can people find your podcast, and what else would you like to tell us about it?
You can listen to The Truth Booth wherever you like to stream podcasts (Apple Podcasts, Spotify etc.)