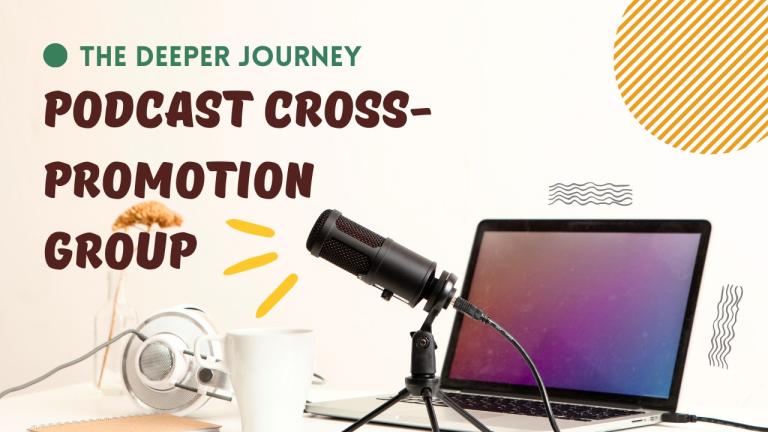 Today we are featuring one of the podcasters who is part of The Deeper Journey Podcast Cross-Promotion Group, which is a group of Christian podcasters who are seeking to make an impact in the world.
Question 1: Introduce yourself by your name and something that your friends find interesting about you.
Hi! I'm Drew Barker! A passionate Pastor from NC. My hope is that you'll gain perspective, inspiration, and encouragement through our conversation.
Hey, I'm Tim Ferrara!  I'm an Executive Pastor in Arizona.  Fun fact- I worked for 24 years in retail management and God loving called me out of that environment and now I get to do ministry full time which I love!
Question 2: What is the name of your podcast and who is it for, specifically?
Eyes on Jesus Podcast with Drew and Tim.  It's specifically for Christians who are looking for practical ways to keep focused on Jesus in the midst of busy life.  We are two pastors and we share a lot of our experience in ministry, as parents, and in work environments, which we hope is helpful to those listening who might be in similar circumstances.
Question 3: When did you launch the podcast and how many episodes are on it to date?
The podcast relaunched in April of 2023 with Drew and Tim as the host.  Currently there are over 30 episodes in the new format.  In the same podcast feed, Tim did an interview-based podcast for 2 and a half years and over 100 episodes.  Frank was one of those guests on the previous version as well.
Question 4: What is your main focus and passion as a Christian podcaster in today's complicated world?
Drew- In all circumstances my goal is to inspire you to say YES to what God has next!
Tim- Helping Christians keep their eyes on Jesus daily by growing in discernment.  Discernment being defined as spirit-infused decision making.  Making decisions that honor God and that lead you down a path of blessing in your life.
Question 5: Where can people find your podcast, and what else would you like to tell us about it?
We are on Apple Podcasts and Spotify along with video versions of the podcast on YouTube.  We have a new YouTube channel names Eyes on Jesus Podcast so it's easy to find.  We have a wide range of topics that we cover, and we try to make the discussion as practical as possible with real take home steps you can start using today.  We have a growing Facebook Group called Eyes on Jesus Podcast Community which we would love for you to join.
Thank you!