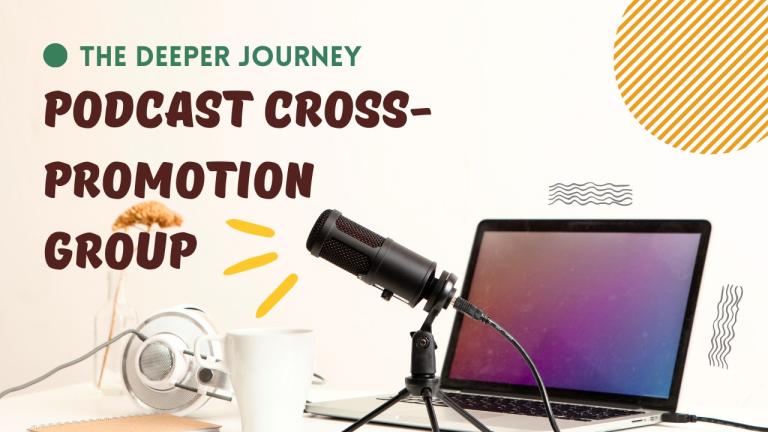 Today we are featuring one of the podcasters who is part of The Deeper Journey Podcast Cross-Promotion Group, which is a group of Christian podcasters who are seeking to make an impact in the world.
Question 1: Introduce yourself by your name and something that your friends find interesting about you.
My name is Tonya Bruton and if I had to guess what my friends find interesting about me, I would say it is my quirky sense of humor.
Question 2: What is the name of your podcast and who is it for, specifically?
I am host of Grit and Grace podcast. I use this platform to glorify God and help others by highlighting issues many believers and non-believers struggle with such as addiction, mental-health, trauma and abuse. I also cover general topics like forgiveness, salvation and even movies! So essentially the podcast is for everyone. I have listeners who are struggling needing someone that can relate to and I have listeners who want to learn how to minister to such people.
Question 3: When did you launch the podcast and how many episodes are on it to date?
I launched the podcast in the Spring of 2023; in late March. There are currently 22 episodes available.
Question 4: What is your main focus and passion as a Christian podcaster in today's complicated world?
My number one goal is to glorify God by being open and transparent on the show about how He has transformed my life. In striving to be an authentic voice behind the mic, I hope to reach someone who is hurting and needs to hear Christ's message of hope. My real true passion, however, on the podcast and off, is for the underdog. I have a huge heart for those who have been through or are going through the fire.
Question 5: Where can people find your podcast, and what else would you like to tell us about it?
Grit and Grace podcast is available on most major podcast platforms such as Apple, Google, Amazon and Spotify. It is also available on the Grit and Grace Podcast YouTube channel. I am very grateful to a certain brother in the Lord who felt led to sort of put me in this position. I am very new to podcasting and learning as I go. I study every day on how to improve what I am doing for God's glory. Serving Him in this capacity has only sparked a fire to do more for the kingdom. I appreciate any and everyone who listens and supports this journey.