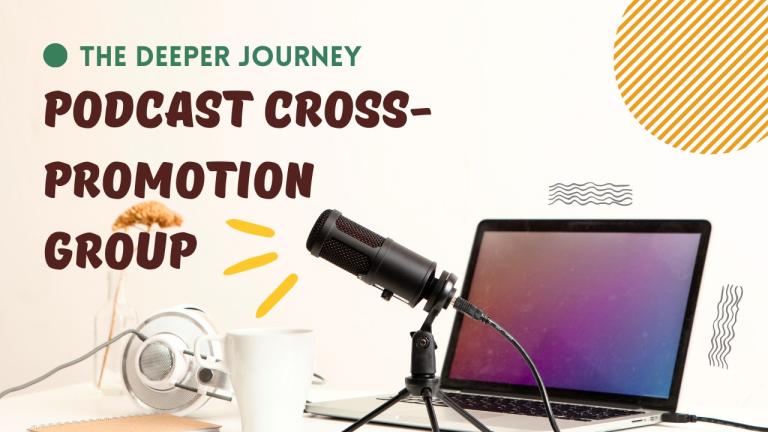 Today we are featuring one of the podcasters who is part of The Deeper Journey Podcast Cross-Promotion Group, which is a group of Christian podcasters who are seeking to make an impact in the world.
Question 1: Introduce yourself by your name and something that your friends find interesting about you.
My name is Thomas Cross Hoopes. My friends and family say that "I do not know a stranger." I love people and find myself connecting with people from all walks of life anywhere and everywhere. I currently live in Florida with my wife and Four children. We love the sun and outdoor activities, spending time with family, and playing games together.
Question 2: What is the name of your podcast and who is it for, specifically?
Podcast name  "Seeker of Truth" People often confuse Thomas from the Bible as being a doubter while in fact he was a Seeker of Jesus, a Seeker of Truth. From the moment that I read John 14:6 when I was a child and knew that my name meant Seeker of Truth I was drawn to search out Truth and pursue Jesus at a deeper level. This podcast is for anybody that wants to be encouraged in their walk by hearing stories and testimonies from men and woman who have experienced God for themselves. The idea is to fill the airwaves with testimonies about Jesus and his great works.
Question 4: What is your main focus and passion as a Christian podcaster in today's complicated world? 
Growing up on the missions field as a kid and serving overseas as an adult I was blessed to meet so many amazing men and woman of God. This podcast is a place where believers can share their heart, testimonies and stories that will inspire other believers to pursue God at a deeper level.
Question 5: Where can people find your podcast, and what else would you like to tell us about it?
Website seekeroftruth.co has links to Seeker of Truth Podcast on Spotify, Apple Podcasts, Amazon Music, Heart Radio, Youtube and Rumble.