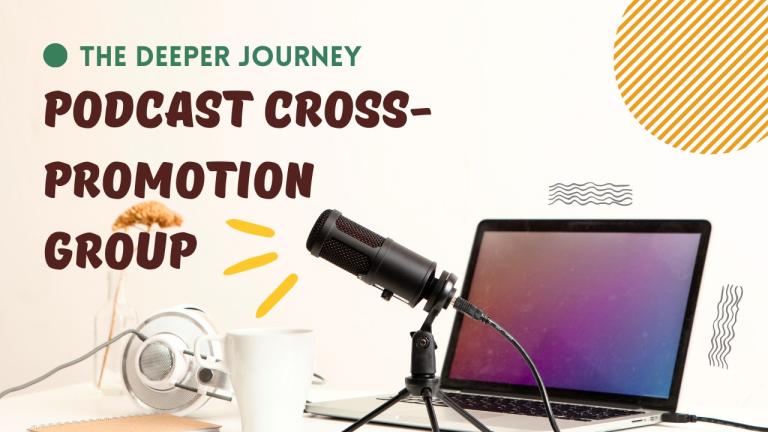 Today we are featuring one of the podcasters who is part of The Deeper Journey Podcast Cross-Promotion Group, which is a group of Christian podcasters who are seeking to make an impact in the world.
Question 1: Introduce yourself by your name and something that your friends find interesting about you.
Our names are Brian Johnson and Cory Ozbun. We've been running this podcast together for about three years. Most people tell us they love how much fun we have together and how much we get them laughing.
While that's not a stated goal of our podcast, we do think about it. In the church world from which we come, it's always been so serious. People seem to carry a weight on them that robs them of the joy they should be experiencing while walking with Jesus. While we want to equip people in disciple-making, we want people to find the joy of the Kingdom as they do it.
Question 2: What is the name of your podcast and who is it for, specifically?
Our podcast is called The KC Underground Podcast. We've never been very good at coming up with clever names. The podcast started as a way to communicate with the disciple-making leaders that are connected to The KC Underground, a decentralized network of disciple-makers and microchurches across the Kansas City Metro. The podcast secondarily serves leaders in other cities, mostly in the US and Canada, who are exploring viral disciple-making movements.
Question 3: When did you launch the podcast and how many episodes are on it to date?

We launched our podcast in March of 2020 and currently have about 175 episodes.
Question 4: What is your main focus and passion as a Christian podcaster in today's complicated world?
Our hope with each episode is to equip ordinary people in ordinary spaces and places with practical tools to support them in their disciple-making journey. We are not trying to stay at a just a thought level or theoretical level, rather, we want people to be able to do something with what they hear. Sometimes these are inspirational stories where other leaders are experiencing breakthrough. We hope that people are able to contextualize the ideas they hear in these episodes for their own people or place.
Question 5: Where can people find your podcast, and what else would you like to tell us about it?
You can find our podcast on all major platforms including spotify, apple and google. Here is our landing page.