The 80th episode of my podcast is about reading the Bible in 3D.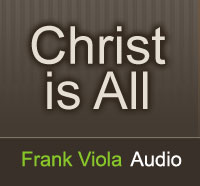 Episode Overview
My second session at the NCY Ministers Conference (other speakers were Jon Acuff, Scot McKnight, Larry Osborne, etc.)
How to read the Scriptures where Christ is revealed on every page.
How Jesus and the disciples interpreted the Old Testament compared to how countless Christians interpret it today.
How to preach in such a way that hearers begin to love the Lord without using guilt.
The message is a introduction to Jesus: A Theography.
Listen to the Episode