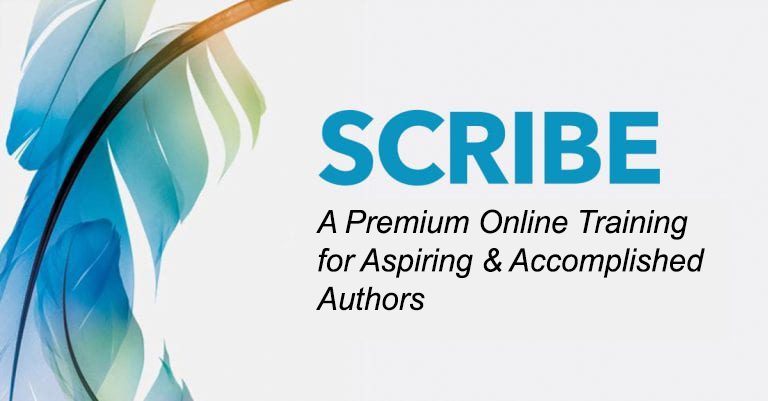 In 2017, I launched my premium training for aspiring & accomplished authors – SCRIBE.
This year – 2021 – was probably our last live training.
The good news is we recorded the entire training on video and have made it available to everyone.
Taking the training online is MUCH better and MUCH less expensive than going to the live event.
So you're actually blessed to have this opportunity where the others didn't.
Think about it.
* You don't have to pay for airline tickets. Some who attended paid between $500 and $1,000 on the airfare alone.
* You don't have to pay for the hotel room (which costs from $320 to $500 depending on how long you stay).
* You don't have to wear a face diaper or be concerned that you'll catch a disease like COVID because some dude in China decided to eat a bat!
No, you can watch the ENTIRE training from your living room – pause it, and go through it at your own pace.
Busy now? No problem. Watch it in 6 months … or a year. YOU HAVE IT FOR LIFE.
Plus you will get a whole new set of friends who are also writers on the closed Facebook group. And we interact all the time.
So friends, how else can I put it?
It's MORE valuable online than being there live.
Plus you get to connect with everyone who has gone through the training – past and present – in a private FB group where Bridget, Michael, and I continue to coach you.
Oh, and the videos are straight from the live event. So you get to see what everyone who was there live saw. The videos are in 1080p high-def.
Over 120 people have paid for this training since it started.
Most of them paid the SCRIBE ticket price PLUS hotel cost and airfare, but you get the better deal because you don't have to leave your house and pay those other expenses!
This is your chance to get the training – which is PROVEN to work – and finally finish that book OR publish it successfully OR learn the secrets of getting people to buy it beyond your mother and third-grade teacher.
Either your current book or your next one.
SCRIBE is designed for all authors in whatever level they are at. Even accomplished ones.
We also give-away the little-known secret to hitting a bestseller list, which I've managed to do eight times so far.
I know that when I started writing books, if the SCRIBE training was available, I would have paid $5,000 to have it. The good news is that it's FAR less expensive.
But after May 31st, the price will go up.
You can make installments by putting it on your credit card which is what most people do. And the merchant accepts all cards.
You were already sent testimonials from this year's event – the very event that was video recorded for you. If you didn't see those testimonials, ask me and I'll have them resent.
But there are many more testimonials on the landing page that you can read.
CLICK HERE TO READ MORE ABOUT THE TRAINING AND THE BONUSES.
Remember, order before May 31st so you can get the discount.
=>To check out the details and get the training, GO HERE. Or put AttendScribe.com into your browser.
To your writing,
fv