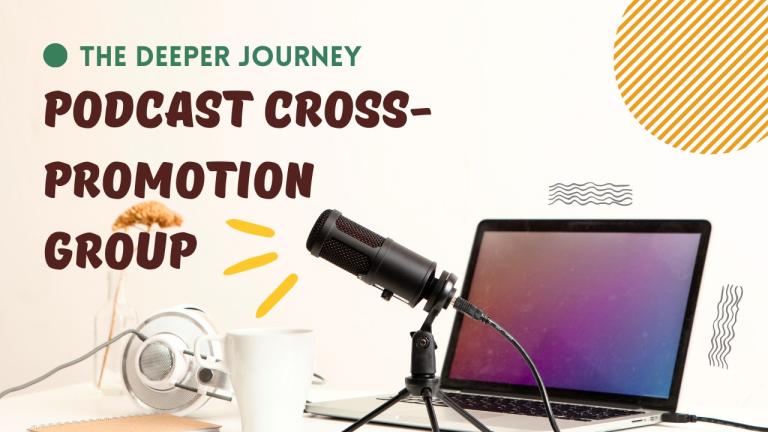 Today we are featuring one of the podcasters who is part of The Deeper Journey Podcast Cross-Promotion Group, which is a group of Christian podcasters who are seeking to make an impact in the world.
Question 1: Introduce yourself by your name and something that your friends find interesting about you.
Greetings! My name is Seth Hensley. I'm a follower of Jesus, a husband, a twice-published author, a 15-year pianist, a Kindergarten teacher, and a podcaster in the realm of Christian Relationships.
Question 2: What is the name of your podcast and who is it for, specifically?
The Restoring Rapport Podcast is a show for young believers in Jesus Christ who are pursuing the goals of marriage, family, and community!
Question 3: When did you launch the podcast and how many episodes are on it to date?
I first launched the show in September of 2020, and we have recorded 177 episodes so far. Episodes are published on all podcast platforms twice a week on Thursday and Sunday.
Question 4: What is your main focus and passion as a Christian podcaster in today's complicated world?
In a world where we are seeing the lowest marriage numbers in the United States that we've seen in the last 150 years, with less than half of adults ages 18 and older married and the national average age of first marriage rising close to 30 years-of-age for both men and women, The Restoring Rapport Podcast is passionate about encouraging young believers to pursue the purposeful ideal of marriage again–a beautiful arrangement designed by God that is far too often wrongfully tainted by the western church and secular culture alike.
Question 5: Where can people find your podcast, and what else would you like to tell us about it?
The hosts of the show are young, married men, who do not claim to be experts, but instead share and review the research of experts on marriage and family and conduct interviews with thought leaders in the realm of Christian relationships. You can find the podcast on any major podcast streaming service (Apple, Spotify, Amazon, Google, Radiopublic, Podbean, etc.). We hope to talk to you there and hear from you in return! Check out the following link to subscribe or find our work on your podcast platform: anchor.fm/seth-hensley