Many people ask, "Which is the best Bible?" My tongue and cheek reply is ,"Of course the one that is open and read." With theme of having your Bible open in mind, Thomas Nelson has a unique offering with their updated version of The Open Bible.
What is an Open Bible?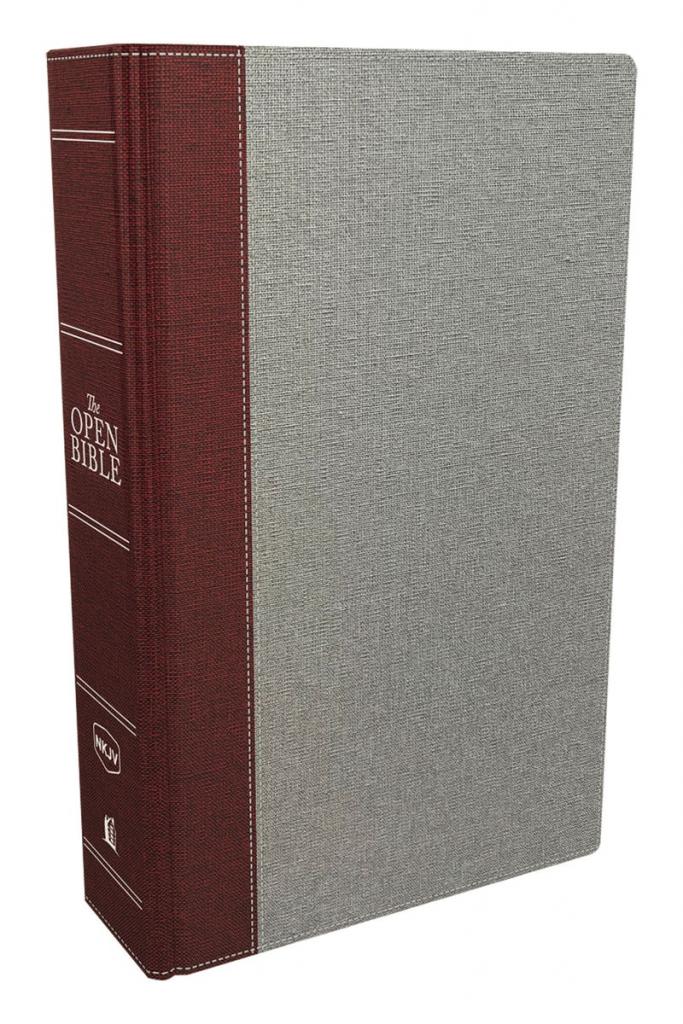 The Open Bible is the ultimate reference Bible, offering clean and easy navigation through Scripture. This Bible's complete reference system includes the leading topical index showing with over 8,000 names, places, events, and doctrines, as well as thorough book introductions and outlines to provide the purpose and context for the message.
The layout of the text in this Bible is double column verse by verse format, my personal favorite layout. One change from previous editions of the Open Bible are the references. Thomas Nelson saw fit to move them to the center of the page and feature all 72,000 of Nelson's references. For some folks this might create a busy look on the pages. However, to each his own when it comes to formatting and layout of the text.
A unique feature of this Bible is A Visual Survey of the Bible. If you're a visual learner, this section will hold great appeal to you.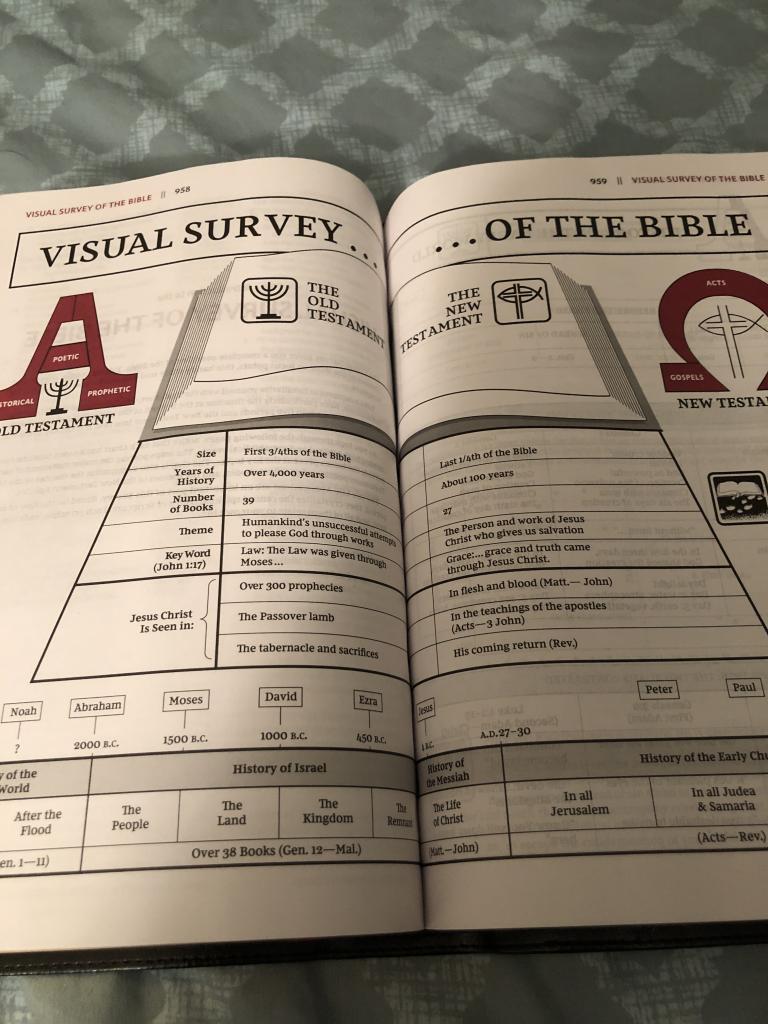 This list of features is from Thomas Nelson's website:
Features include:
Topical Index to the Bible—This easy-to-navigate feature quickly displays the scriptural connections between more than 8,000 names, places, concepts, events, and doctrines.
Concordance—Quickly find the Bible verses you're looking for with 4,795 word entries with nearly 36,000 Scripture references—plus 339 entries of significant people in the Bible.
The Visual Survey of the Bible—The detailed 24-page visual overview of the Bible unfolds the people, events and themes of scripture at a glance. Life application notes crystallize central spiritual truths.
Bible Book Introductions—Extensive at-a-glance outlines plus a detailed overview of the overview help broaden your perspective of each book.
How to Study the Bible—Expert advice for both personal and family Bible study, plus helpful principles of Bible interpretation.
The Christian's Guide to the New Life—A complete doctrinal overview of Scripture divided into 32 "Christian Guides," supported by hundreds of scripture references.
A Guide to Christian Workers—Powerful motivation and practical guidance for sharing the Gospel—from contact to conversation, conversion, the certainty of salvation, and more.
And more: The Scarlet Thread of Redemption, 82 Prayers of the Bible, Read Your Bible Through the Year, Between the Testaments, Teachings and Illustrations of Christ, Prophecies of the Messiah Fulfilled in Christ, The Parables of Jesus Christ, The Miracles of Jesus Christ, The Laws of the Bible, Detailed Maps, and still more.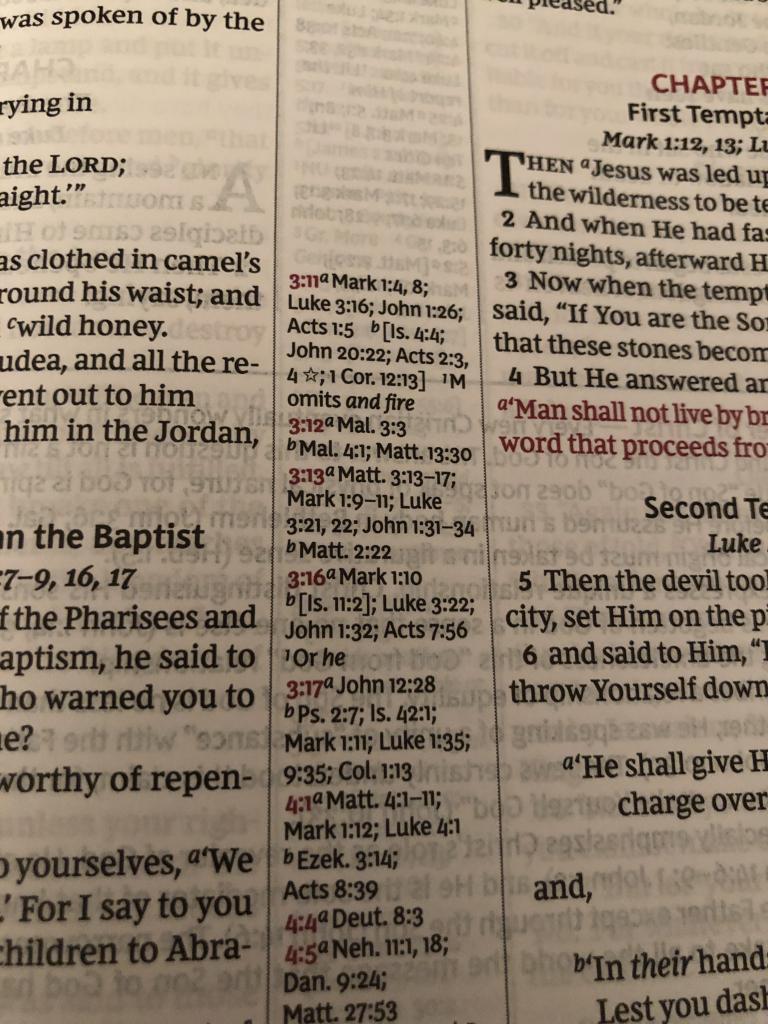 If you're looking for a study Bible with gobs of extra material and references, this just may be what you've been looking for. I reviewed a hardback copy, but this also comes in a leather offering as well.