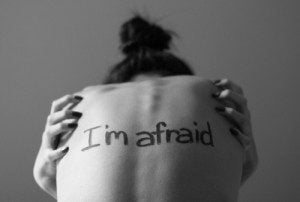 More today from my Saturday "Jesus Blog" – a word from Jesus to you…
So much is going on in your life right now. You are afraid. I know.

It's full to the brim of activity, and thoughts, and emotions. So much to keep up with. It's easy to get pulled down by fears of the unknown, worst-case scenarios – and trying to make things go the way you think they should go!

It's maddening. Overwhelming.

I invite you not to fear.

If you just pause and experience my presence with you, that fear can begin to turn to peace, and joy. 

Fear is only a story you are imagining about how badly everything might go. But it is not reality.

Instead, let my unconditional love fill your heart and mind. Open the floodgates and let that fear just evaporate.

My fully realized love for you will fill its place. Instead of accepting worst-case scenarios, accept my love and my peace.

It is truer than any made-up story you can imagine!