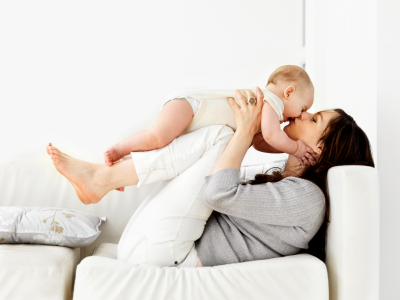 Building Cathedrals, thanks for the discussion about the Atlantic cover story, "Why Women Can't Have It All." I understand how Anne-Marie Slaughter's handling of the myth of "having it all" earned your respect. However, consider Lori Gottlieb's gentle rebuke of the article's author.
I may get Slaughtered (pun intended) for this post, but somebody has to state two basic facts:

(1) Nobody, male or female, married or single, young or old, tall or short, educated or not, pretty or plain, wealthy or poor, with kids or without, can have it all — neither in the very narrow way Slaughter defines "it," nor in the broader context of life.

(2) Recognizing this makes people happier! In fact, the people who accept this don't lie awake at night wondering why they've been handed the keys to the palace but the gilded moldings just aren't sparkly enough.

How does a smart woman like Slaughter still believe in the childlike notion that people (of either gender) can have whatever they want whenever they want it, regardless of life's intrinsic constraints?

Imagine if this article had been written by a kindergartner: "But I want to go to my gymnastics class and I want to go Rosie's birthday party and they're both on Saturday morning!" rails the 5-year-old journalist. "Why can't girls have it all? This is so unfair! Somebody has to make it possible for socially ambitious girls like me to be at gymnastics and Rosie's party! The solution is to accommodate me by moving Rosie's party or the time of my gymnastics class. I want justice, because no girl should ever have to feel trapped like this!"

Well, any reasonable adult would explain that the world does not revolve around one particular person; that the child can't be two places at the same time; that she must choose one activity or the other; and that, in so choosing, she gains one opportunity but forfeits another. This isn't because the child is a girl. This isn't a feminist issue. This is Life 101, something all people learn as kids — until they grow up to be a high-level government official who has to choose between one six-figure job near her kids and one far away, and can't accept life's inherent limitations.
Read the whole thing here. It seems that Anne-Marie Slaughter begins and ends her article on the faulty premise that life on earth can be perfect, if we just tweak a few things here and there. Actually, realizing — and appreciating — the inherent limitations of life would be more liberating for women of all ages.
(A version of this article appeared here.)
Read more on the Faith and Family Channel