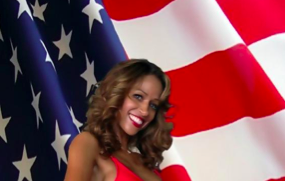 As a white Republican raising a black child, I've written a great deal about race and politics.  Mainly, I've been frustrated when people assume that black people must support certain political positions simply because of the color of their skin.  Well, recently, an African American actress tweeted support for Gov. Romney.  Stacey Dash — from CSI and Clueless — tweeted: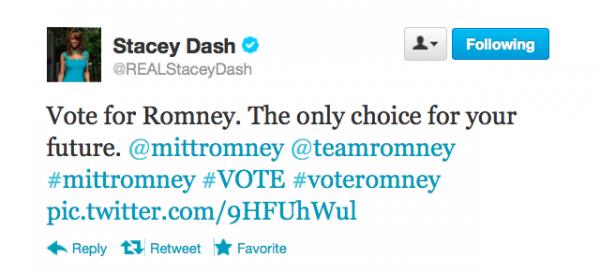 Of course, this caused an immediate Twitter backlash.  People tweeted that she — wait for it — wasn't black enough, and that she should commit suicide. The Blaze story on it captures the screen shots of the tweets.  Thankfully, Stacey was undeterred, responded to the rude tweets, and even retweeted a Romney campaign message.
I think people of all races are realizing that, as Gov. Romney said yesterday, "hope is not a strategy."
Go, Stacey, go!