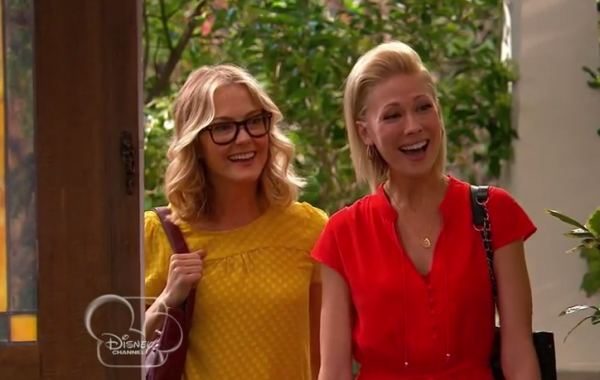 Andrew Johnson on NRO reports:
The Disney Channel introduced the first same-sex couple in the network's history, on a recent episode of its hit show Good Luck Charlie.

In Sunday's episode, the main character, Charlie, has a playdate with a classmate, Taylor. As they prep for the playdate, Charlie's mother and father argue over the name of Taylor's mother: One thinks it's Susan, the other thinks it's Cheryl. When Taylor arrives, the family realizes she has two mothers, explaining the confusion.
Read more on the Patheos Faith and Family Channel and follow Nancy on Twitter and Facebook!