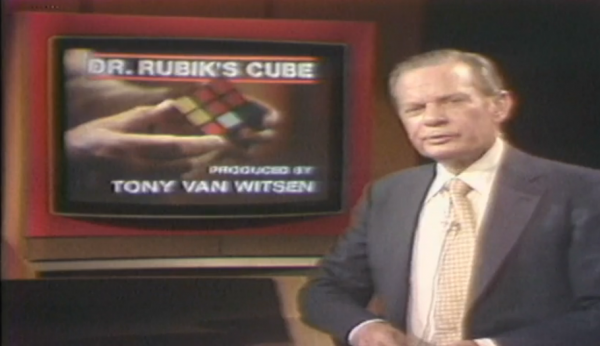 It was the first time I felt stupid. When I was a kid, I was given — like everyone else — a Rubik's Cube.
I took the beautiful cube out of its plastic box, twisted it a few times, and was frustrated forever.  I was one of those people who ended up destroying it to see how it worked mechanically.
However, in 1974, it took the world by storm. Check out this old NBC broadcast with David Brinkley about the fad.  There's a lot of drama in here.  You'll get to meet the lithe, cigarette smoking, communist Dr. Rubik.  You'll see amazingly questionable fashion choices.  You'll remember how horrible it felt to be holding a completely messed up cube:
Did you see how they used to have to buy books to understand how to solve it?  That is soooo 1974. Thankfully, it's a new day.  And these three gentlemen have set out to do what was impossible back when the Rubik's Cube was invented:
Our goal is to make the best and most professional Rubiks Cube instructional program available. We are using our careers in recording, performance, video, and design to make the most beautiful and most accessible instructional user experience on the web. The funds raised will cover the time and money spent during production of the full length album, in-depth eBook, and interactive video content that is needed to launch Cubiversity. We are using our professional know how and resources to make this the best experience available. Thank you so much for supporting Cubiversity and we look forward to going on this cubing journey together.

Thanks!

Jon, Dillon, Phil
That's much better than the little handbook that David Brinkley couldn't figure out!  This Christmas, you know you'll be tempted to get your kid a cube.  Before ya do, you might want to give a little cash to make sure you aren't the one having to explain how to solve it. Donate
here
now, after watching this amazing video about Cubiversity:
Read more on the Patheos Faith and Family Channel and follow Nancy on Facebook, Twitter, and Instagram!