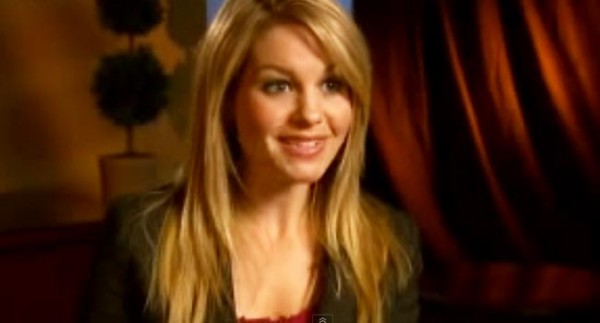 You might recognize from Full House, or more recently, Dancing with the Stars. In this five-minute video, she talks about her relationship with God and how it has changed her life.
Candace prayed the sinner's prayer when she was twelve, but church and God took a back seat to her acting career when she was a young adult.
She thought she was a pretty good person because she wasn't doing any big, serious sins like taking drugs like her friends were doing. "If my worse thing I'm doing is being intimate with my boyfriend before I'm married, that's just not that bad," she thought.
Then a character in a book convicted her. She had been using God's forgiveness as a license to live her life however she wanted. She decided to find out what the Bible really said, and changed her lifestyle that wasn't pleasing to God.
Our culture tries to sell us a lie that sex outside of marriage is no big deal, that it's just fun and has no consequences. Young people are expected to do it, and are somehow weird if they don't. But God has another idea. He created sex to be kept inside the commitment of marriage. There is a good reason it has so many negative consequences.
I hope more young women hear Candace's story and decide to find out for themselves how God wants them to live.