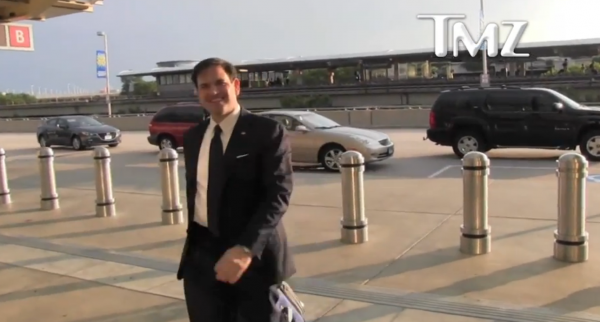 Love this!  First of all, how does TMZ spot all of the celebs — even of the political variety — at airports?
We should've had a TMZ reporter looking for Osama bin Laden.
Anyway, brilliant answer for Marco Rubio about Cecil the Lion — As David pointed out on National Review:
It's especially important to get even this quick message on TMZ. More undecideds and persuadable Democrats read TMZ than follow Rubio's Twitter feed or read conservative blogs. It's only a few seconds, but it's a start, and he at least got the reporter to signal agreement (even if he was just being polite). Well done.
Watch here:
Read more on the Patheos Faith and Family Channel, follow Nancy on Facebook, Twitter, and Instagram!