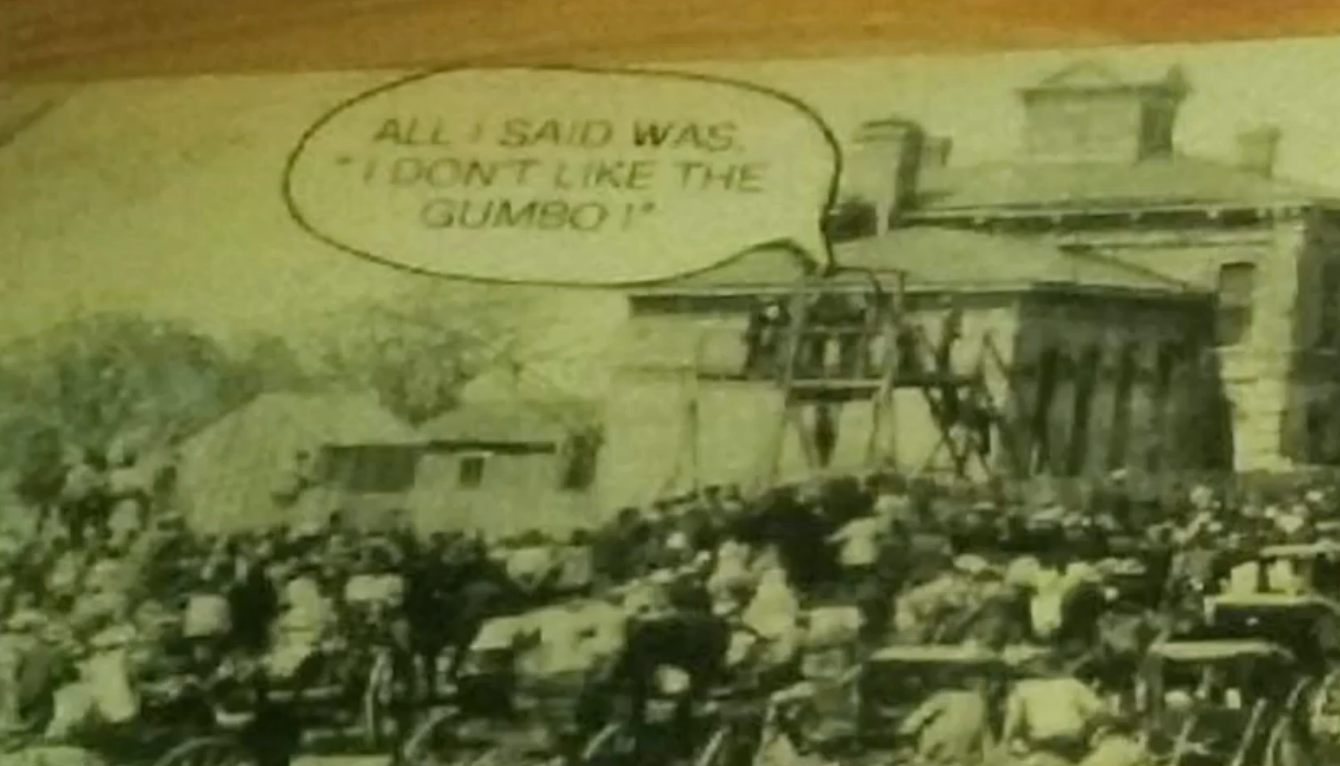 The worst marketing mistake ever made was when the creators of the Titanic billed it as "unsinkable."
But this is pretty bad too.
Tyrone Williams, a customer of the Roseville, Minnesota Joe's Crab Shack, was horrified to find an authentic 1895 photo of a black man being hanged, and a word bubble over his head saying, "All I said was 'I don't like the gumbo!'"
The customer posted this horrible marketing to Facebook page: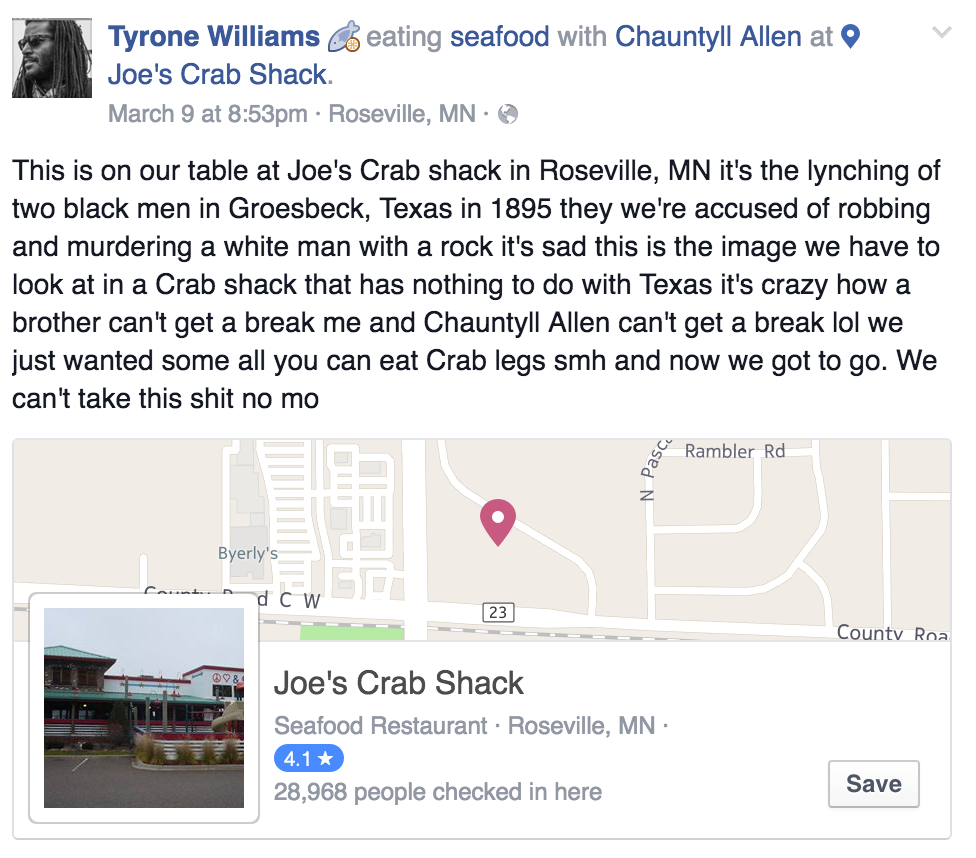 //
According to the Huffington Post the restaurant's parent company, Ignite Restaurant Group, apologized.
"We understand one of the photos used in our table décor at our Joe's Crab Shack location in Roseville, MN was offensive. We take this matter very seriously, and the photo in question was immediately removed. We sincerely apologize to our guests who were disturbed by the image and we look forward to continuing to serve the Roseville community."
I'd say so.