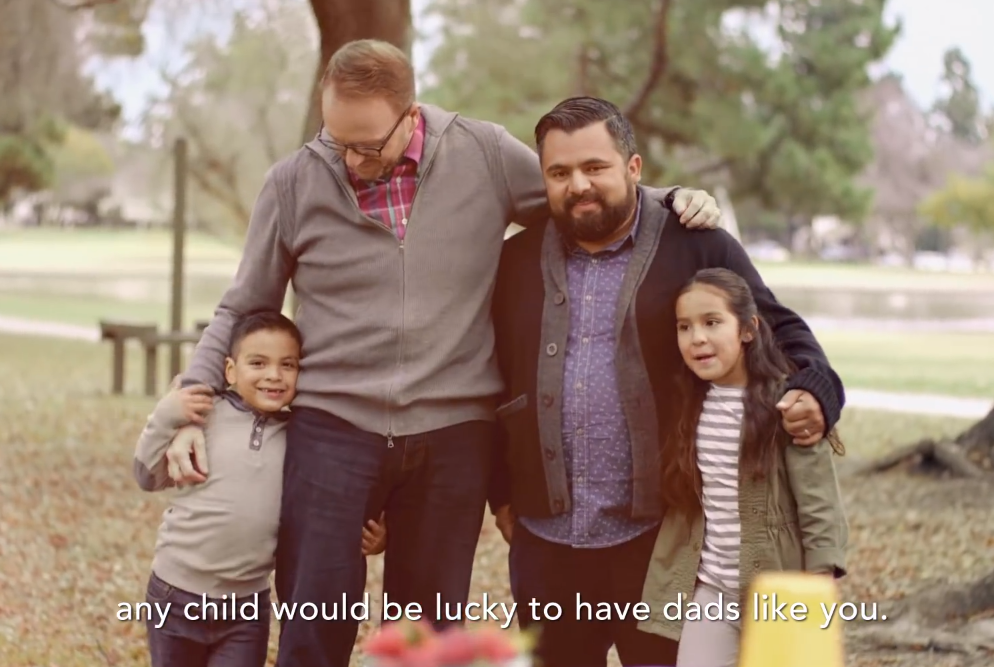 Just about any topping tastes good on top of a graham cracker… except for liberal propaganda.
But visit the YouTube channel of Nabisco's Honey Maid cracker brand and that's what you'll find when watching its new "This Is Wholesome" ads. They want to sell you more than crackers, that's for sure.
One 30-second ad called "Neighbors" starts with a Muslim woman wearing a hijab saying, "The first time you go out of your house you're worried. Is anybody staring at you? Is anybody looking?"
It ends showing two families from different cultures sharing a cracker:
Okay, so that's not the worst message in the world, but I don't see the relevance in why that would inspire me to go out and buy a snack.
But then there's the Spanish language ad, where a father finds out his son is a homosexual, because "This Is Wholesome:"
They do a good job on at least two ads highlighting adoption and military veterans, but those actual wholesome messages are easily overshadowed by the ones that aren't. And this isn't the first round of "wholesome" ads for Nabisco.
Two years ago, when Honey Maid launched the "This Is Wholesome" campaign, it kicked off with an ad featuring two dads raising children and a voice over stating, "No matter how things change, what makes us wholesome never will. Honey Maid — everyday wholesome snacks for every wholesome family."
Now, check this out: The company has really outdone itself this year with its new launch by adding a new feature for web browsers. It's a "Wholesome Button" and when it's clicked, it makes "the Internet a more wholesome place:"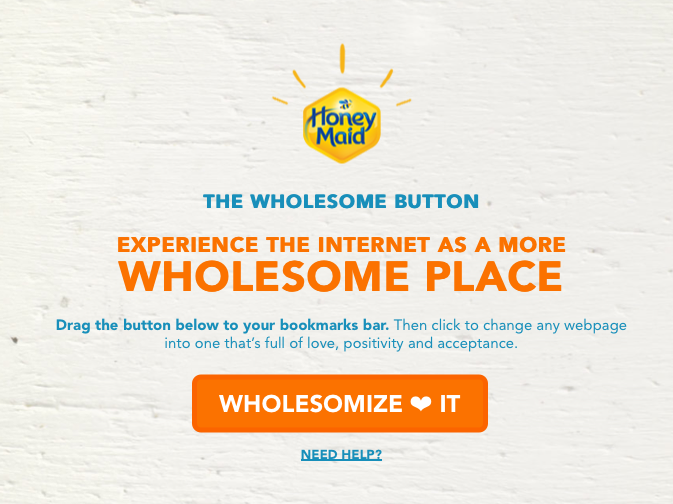 Seriously, try it. You'll never want another graham cracker again.