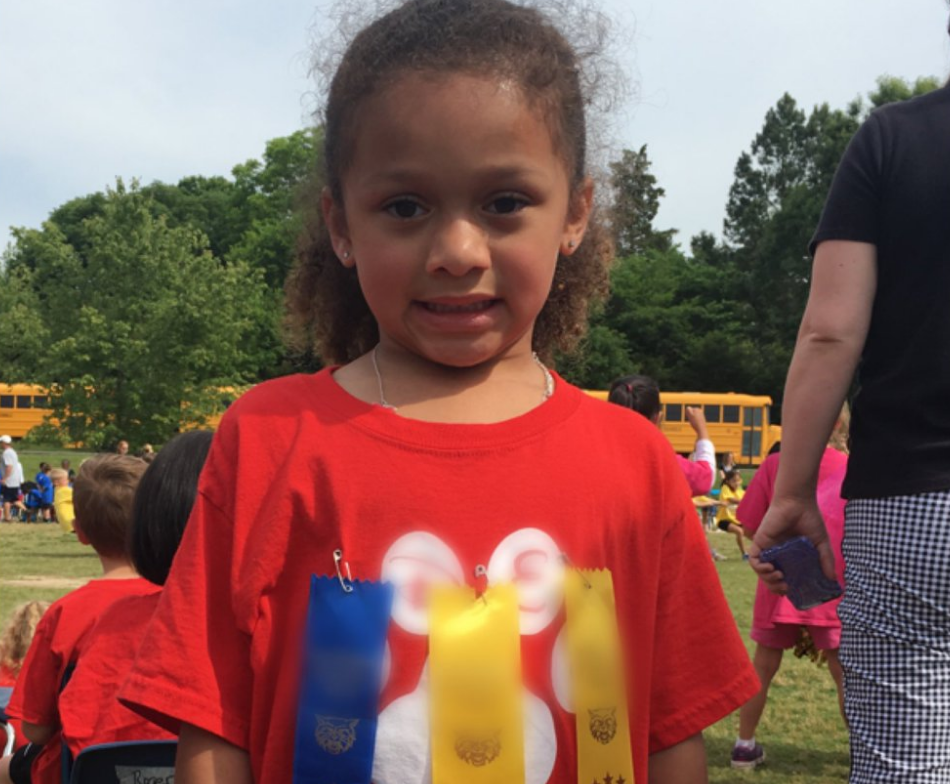 I love what NFL Pro-Bowler DeAngelo Williams did a couple weeks ago.
Along with a picture of his young daughter, Rhiya, smiling with several ribbons pinned to her shirt, Williams wrote:

"I took her Field Day participation ribbon & gave it back to her teacher…then in the next event she got 1st place…"

As the NFL player explained, Rhiya took part in four separate events for her school's Field Day. But she "slowed up" during the first one and wound up taking 5th or 6th place, for which she still earned a participation ribbon.

He went on to explain that — though she was upset at first that he took her ribbon away and returned it to the teacher — he told his daughter, "If you want a ribbon, you come 1st, 2nd, or 3rd."

Rhiya went on to win 1st place in her next event, followed by 3rd in the last two.
The following day, Williams posted a video titled "Failing Leads to Succeeding," where he explained exactly why he did what he did. You have to watch it:
Here's how I feel about coaches/teachers giving kids "Participation Ribbons"!!https://t.co/aaxg4hgMz3

— DeAngelo Williams (@DeAngeloRB) May 12, 2016
This is amazing. DeAngelo didn't overcome adversity and injuries by being patted on the head. He worked hard, failed, got back up, and then was victorious.
(PHOTO: TWITTER)