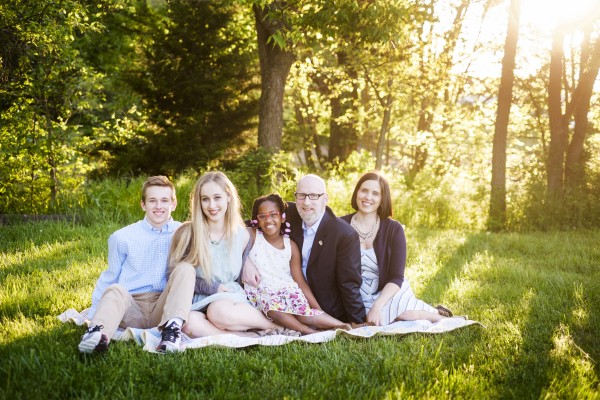 "I want to join the Army."
It was around five o'clock in the afternoon, and the sun was pouring through the windows that overlooked the Philadelphia Eagles stadium on the horizon. Cars buzzed eighteen stories below us, but I couldn't hear them.
"If I run every day, I can get into good enough shape to pass the physical." I still hadn't spoken, and David's voice cracked. I was having one of those moments where images flash before your eyes—but instead of my life, it was my relationship.
We were at war; he'd definitely be deployed.  My mind started racing, but I knew in my heart this was the right decision.
We should move back to Tennessee.  We should live closer to family.  We should get more life insurance.
Soon, he received orders to go to the Diyala province of Iraq.
Before he left, we had a conversation about how to protect our lives while he was gone.  First, he gave me power of attorney so I could take care of everything while he was gone.  I got extra jobs to make sure we could stay financially afloat.  But we also had a tough conversation about practical parameters that would help make sure our family could stay intact during a year's absence.
As David wrote in  Home and Away: A Story of Family in a Time of War
 (a book we wrote together after he returned home from war), the "ongoing betrayal of our men and women in uniform by their own family members is perhaps the most underreported scandal and toll of the war."
He wrote:
Men were coming home on leave to find their wives gone from their houses. Other men were getting the modern equivalent of the 'Dear John' letter via Facebook message or email. Some guys discovered wives or girlfriends were pregnant, and still others were finding that their bank accounts had been looted by the very people they most trusted with their financial affairs… It is an enduring symbol of the depravity of man and the fallen nature of our own culture."
And so we set some boundaries — I decided not to drink alcohol while he was gone, I wasn't going to develop or encourage intense relationships with other men, and I would tell David if I ran into any ex-boyfriends or was contacted by them on Facebook.  It was a way to make sure our marriage survived the deployment, while others sadly didn't.
This is what's caused so much controversy when Bill Kristol suggested David run as an independent candidate for President of the United States this week.  As soon as his name leaked, pundits tried to figure out ways to pummel him.  How do you mock a Harvard Law educated American who quit his job, joined the Army,  served his country, and received a Bronze Star?
Kevin Robillard, a campaign writer for Politico, thought fast.  He tweeted, "So when David French was in Iraq, he wouldn't let his wife e-mail men or use Facebook."
This was not the case.  Of course, I emailed, phoned, and Facebooked men while my husband was deployed.  However, the first time I posted on social media after David went to Vermont to decide whether to run, this happened:
Does this include locking up your wife @NancyAFrench while you're destroying the middle east? @realDonaldTrump https://t.co/vVyjZoBpIa

— Going Up ↑ ∞ (@AdamBomb7869) June 2, 2016
@DavidAFrench u bullied your wife @NancyAFrench and treated her like a whore. i would have trusted Nancy if i was lucky to be married 2 her

— Matt Heath (@ClemVegas37) June 2, 2016
@rick_morton @NancyAFrench @DavidAFrench It is tough.Is it worth it 2 b locked in a closet while hubby runs around making an ass of himself?

— coolgloo (@fair12banks) June 2, 2016
@NancyAFrench @DavidAFrench hi David I'm talking to your wife online

— reptoid (@mrreptoid) June 2, 2016
In addition to Twitter trolls, other publications ran with this false narrative.  In the "Five Things You Need to Know about Nancy French," number two was "When Her Husband Was In Iraq, She Wasn't Allowed to Use Facebook or E-Mail Men."
Thanks, Kevin.
To make matters worse, he then said a woman reporter friend quipped, "If I slept with every guy with whom I emailed about politics, I would be a huuuge slut."
I hope Robillard will re-think his strategy of mocking and lying about the way couples handle the pressures of deployment as he sits in his comfy chair in his air conditioned office and tries to be clever in 14o characters or less.  I also hope that people can see the real #WarOnWomen is being waged by people like this guy, who feels completely comfortable throwing the word "slut" around after he reads about how a couple tried to protect our marriage.
If you ever wonder how we ended up with such unlikeable candidates or why normal Americans won't consider running for elected office, ask Politico.
But if you ever wonder why America is so great that it's worth donning the uniform and lacing up the boots to protect her, ask my husband.