Some three years ago, we seminarians in Huntington threw a party for the surprise election of then-Archbishop Dolan as the president of the USCCB. As far as excuses go for throwing a party, it was a pretty good one! There was food, prosecco to toast the new Prez, Häagen-Dazs ice cream and Dunkin Donuts – the last two are items Dolan said he would make available at the conference meetings thereafter!
Here is the poster we made to advertise the party to our fellow seminarians. As I was in charge of the seminary "bar" it was renamed "Duffy's tavern" that year! We knew how to have a good time!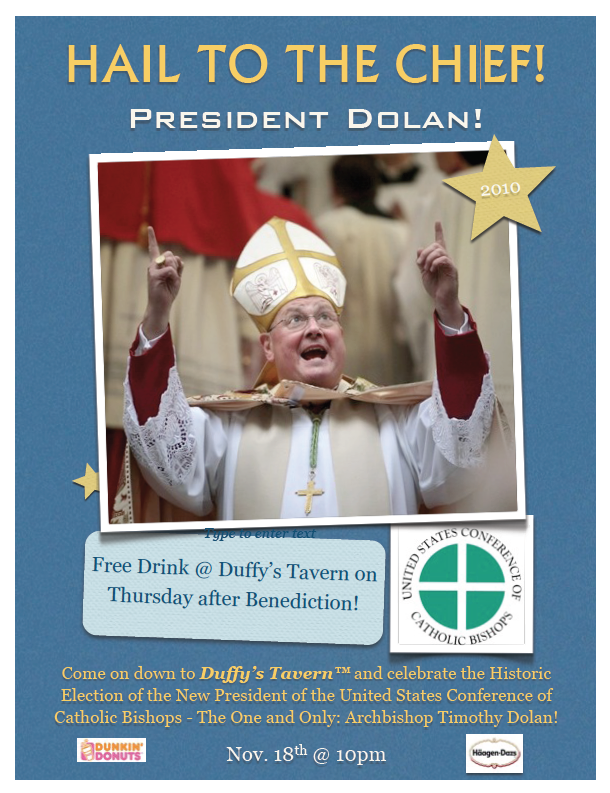 This year, Archbishop Joseph Kurtz was elected President.
While not throwing a party for him, I promise my prayers and affection for him as he takes up this all important post! Much will be written about Archbishop Kurtz in the next days and weeks to help us all get to know him better, but read this now. It's a wonderful article about the relationship Abp. Kurtz shared with his brother George who had Down Syndrome. Our Bishops have chosen well!