I came across this great picture from 2001, from Pentecost Sunday, when I was confirmed.  I am pictured immediately following the Mass with Sister Margaret Quinn, CSJ.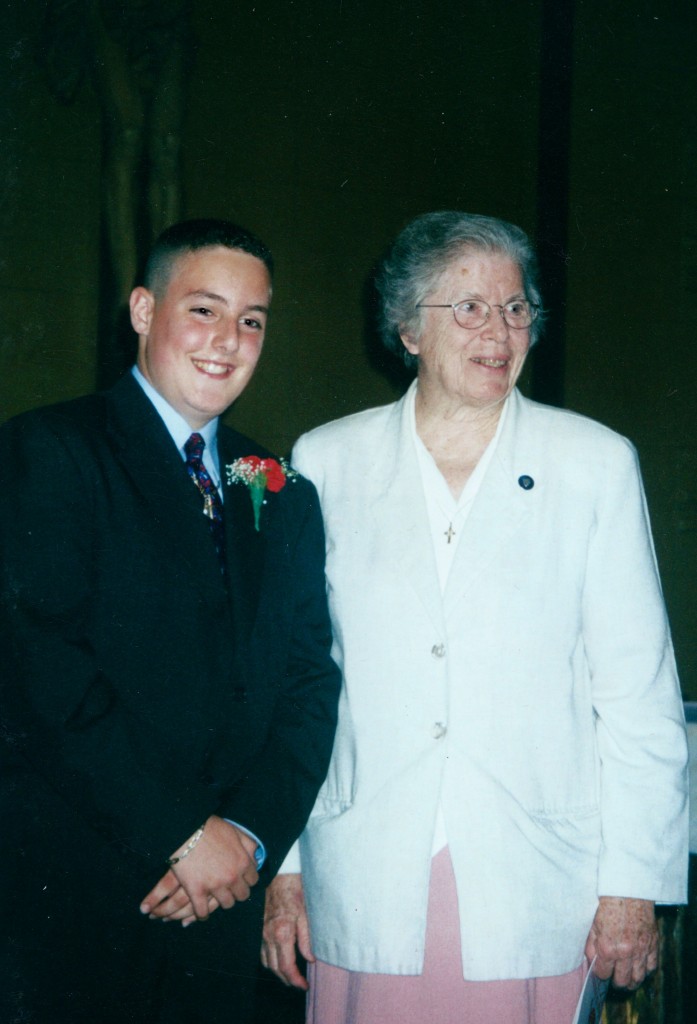 She was the person that prepared me for confirmation, one on one.  I think in a lot of ways, she also prepared me for ordination many years later too.  After finding this picture and thinking about Sister Margaret I decided to find out where she was now.  I came across this article from the Brooklyn Tablet, her Obituary.  She passed away on June 9th, 2013, the first anniversary of my Ordination.  
I'm sorry I never got to spend time with her after my ordination, but during this month of the Holy Souls, I'll sure be praying for her and saying a Mass for her repose.  She was one of the greats.  She studied at Catholic University under the great historian John Tracey Ellis.  She was a brilliant historian.  She was a gem of a woman and a darn good Sister of St. Joseph for 75 years(!!!).  She sat with me one on one for weeks to prepare me for Confirmation, going over every week the creed and what it meant and where it came from.  I'm a priest today because of her kindness and love and most importantly her prayers.   I hope she keeps up those prayers for me now.
Eternal rest, grant unto her O Lord
and let perpetual light shine upon her.
May she rest in peace. Amen.
May her soul and the souls of all the faithful departed,
through the mercy of God, rest in peace.
Amen.