Betty had a wonderful post today asking everyone to talk about their wedding gowns. I just love hearing about the dresses that other women wore on their special day. I was so inspired I decided to post a few photos of from my wedding!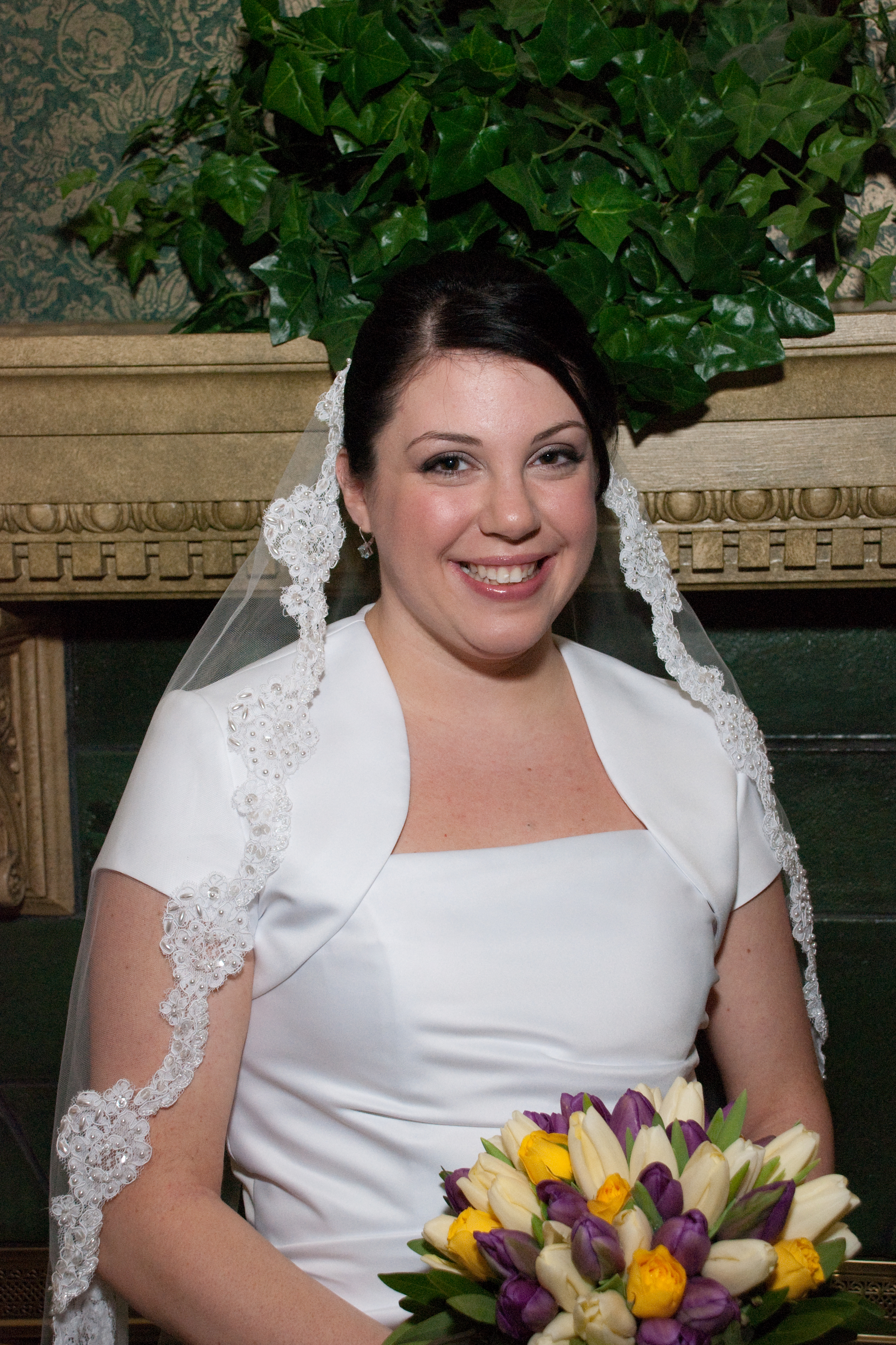 I wore a satin A-line gown with ruching at the waist. The little bolero jacket was perfect for Mass. My favorite part of the outfit was the mantilla-veil I wore. It felt so elegant.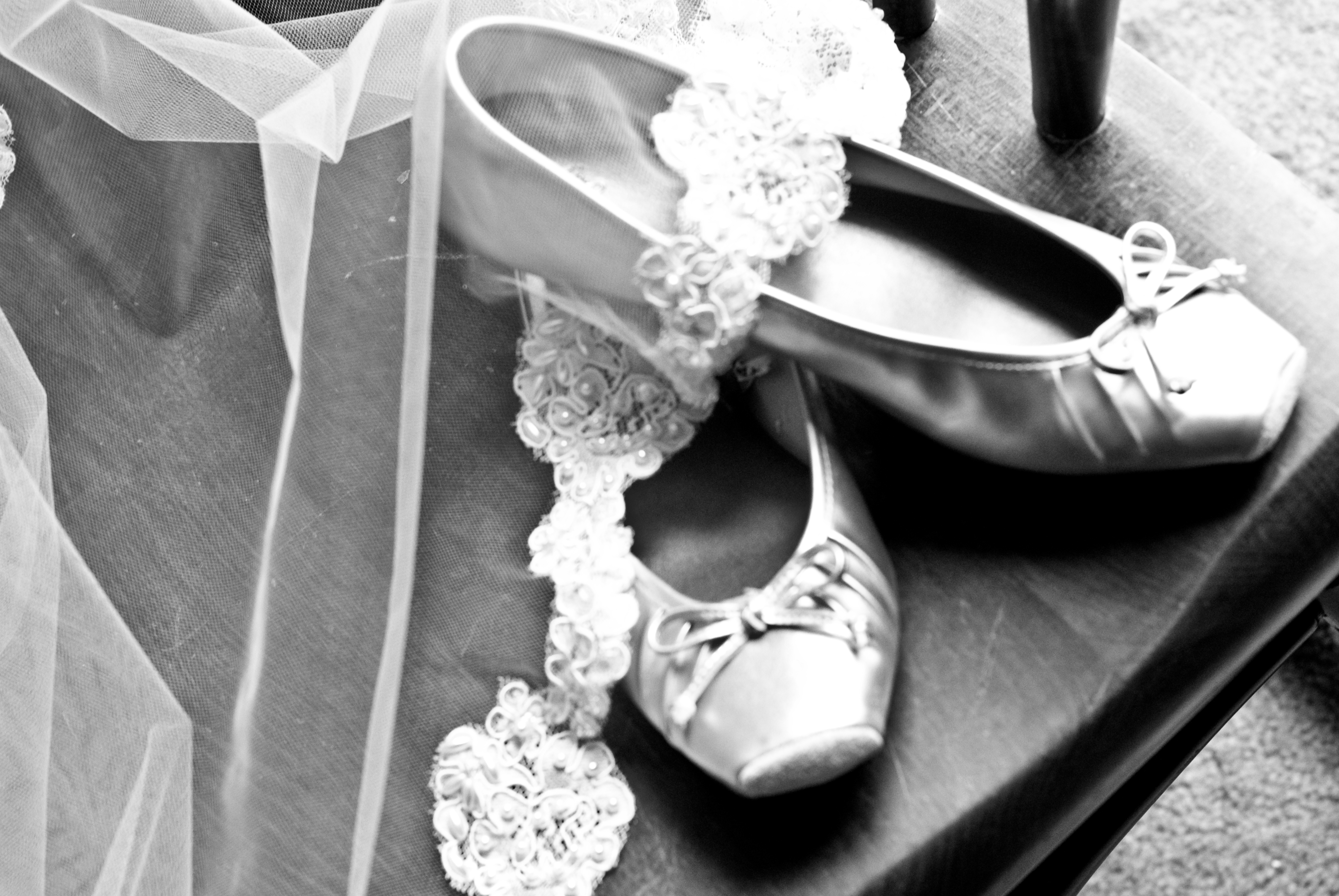 This is an artsy-fartsy picture of my veil with my wedding shoes — silver ballet flats I got for ten dollars at Target.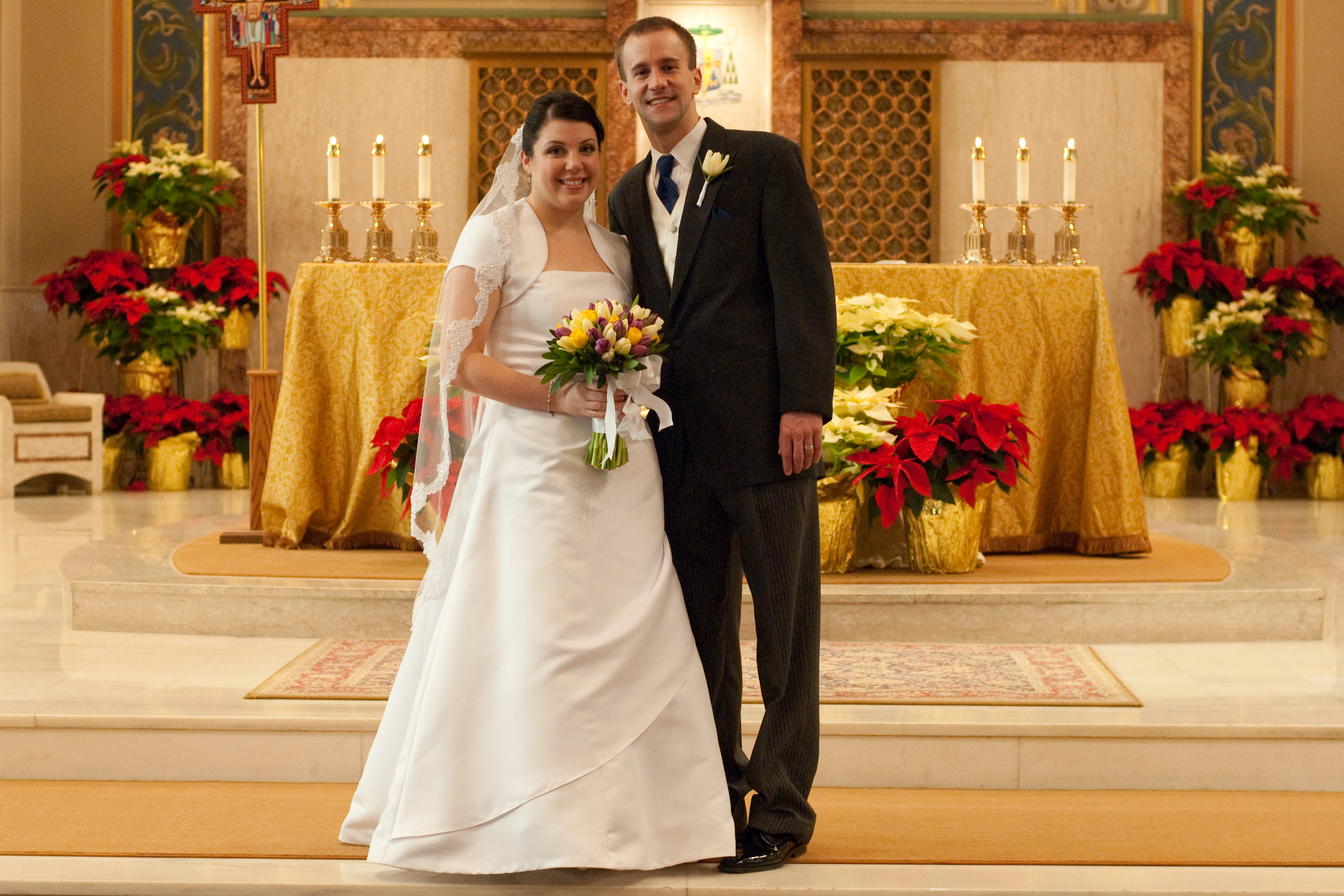 This picture shows the whole gown more clearly.
So what did you wear for your big day? Is there anything you'd change? Head on over to Betty's and leave your two cents!