Welcome to my second week of participating in Fine Linen and Purple's What I Wore Sunday link-up!
Well ladies, in this corner of the Internet the talk this weekend is football, football, and more football.
It all started yesterday at brunch. There we were at our favorite place downtown when who should walk in to pick up his weekly to-go order?
Our very own Colts QB, Mr. Andrew Luck.
I'm sitting there, and he walks in. And there's this tall, tall man and I'm looking at him thinking, "Gosh, he looks really familiar. Do I know him?" Then I look down, see the Stanford sweatshirt. OH, she said to herself, I know him from TV. That's Andrew Luck. By the time I point it out to Atticus and grab my phone to take a pic, he was gone like the wind. It was awesome.
Then upping the greatness of this weekend, Notre Dame shut out Wake Forest, Oregon lost and Kansas State tanked.  Notre Dame is #1 (where they belong) as the ONLY bowl eligible undefeated team in the land. They are one game away from the national championship.
It's magical.
What does this have to do with what I wore today? Well, you can guess.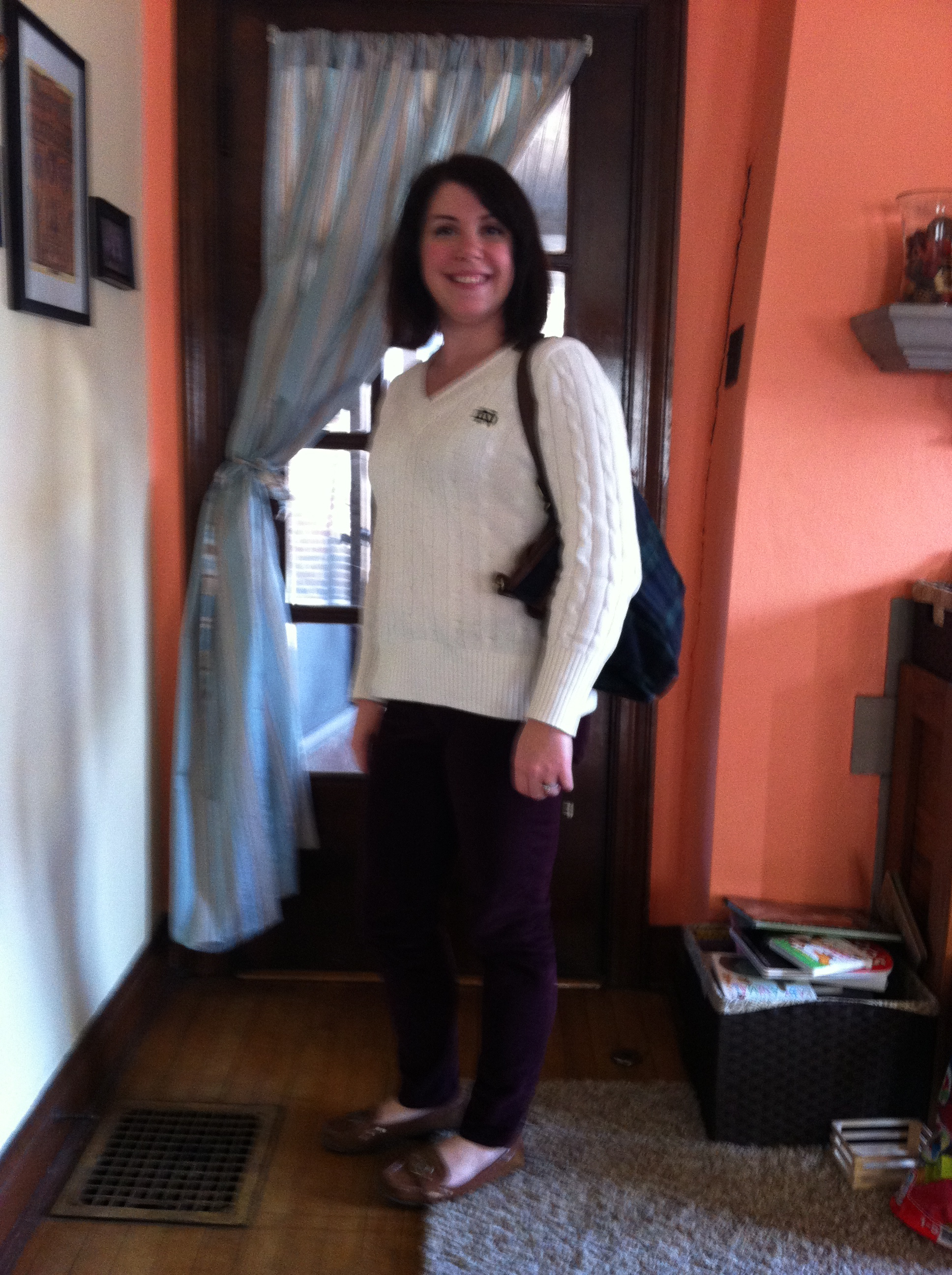 In case you can't make out the emblem on my sweater, its ND. Let's try a close up and get the deets:

Sweater: Notre Dame bookstore, gift from Atticus last Christmas
Pants: Purple uncut corduroy legging jean, Gap, gift from my sister-in-law last Christmas
Loafers: same as last week.
Now the bag. I love this bag: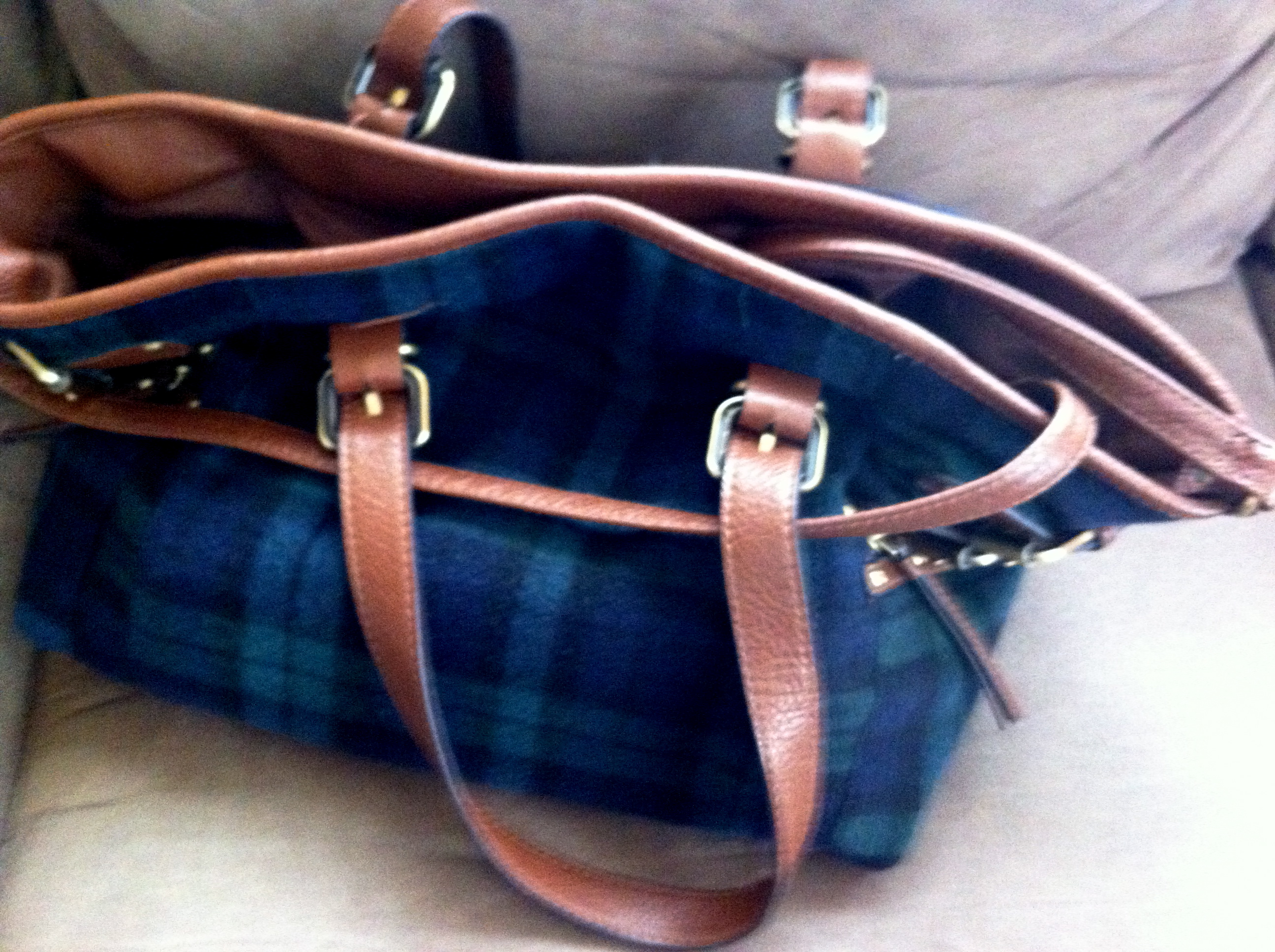 Yes, it's plaid.
If you shop at Target, it might look familiar. It started out $35. I waited, and waited, and waited. Two weeks ago I got it for $8.
You can wear it as a crossbody or carry it like a shoulder bag. Big enough for my laptop, or just the diaper bag. It's a great fall/winter bag with the plaid fabric.
Purse: Target, $8 on clearance
Last, but not least, the jewels.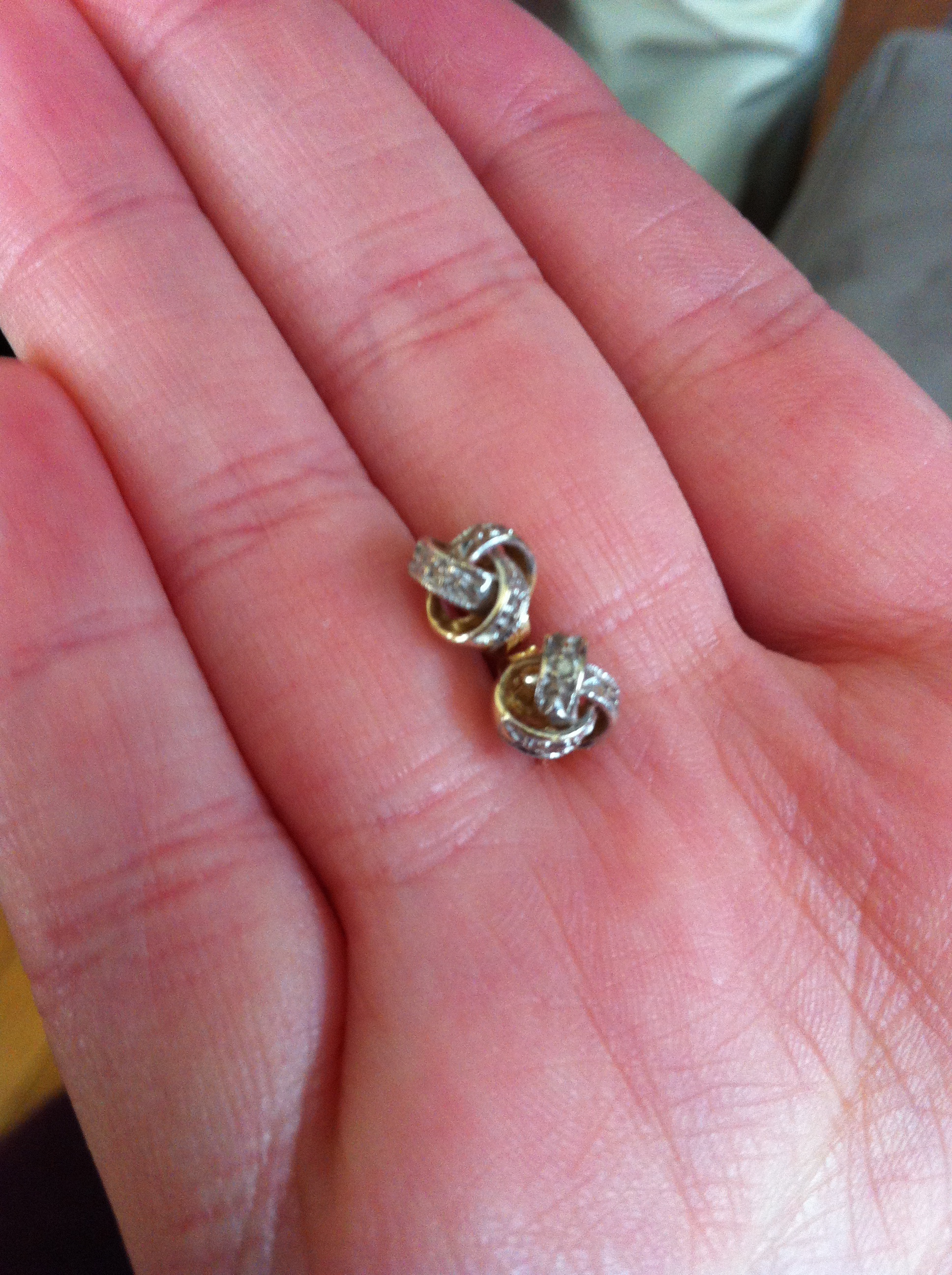 Earrings: Gift from my dear hubby the first Christmas we were dating, 5 years ago. He picked them out himself.
And a bonus. What she wore: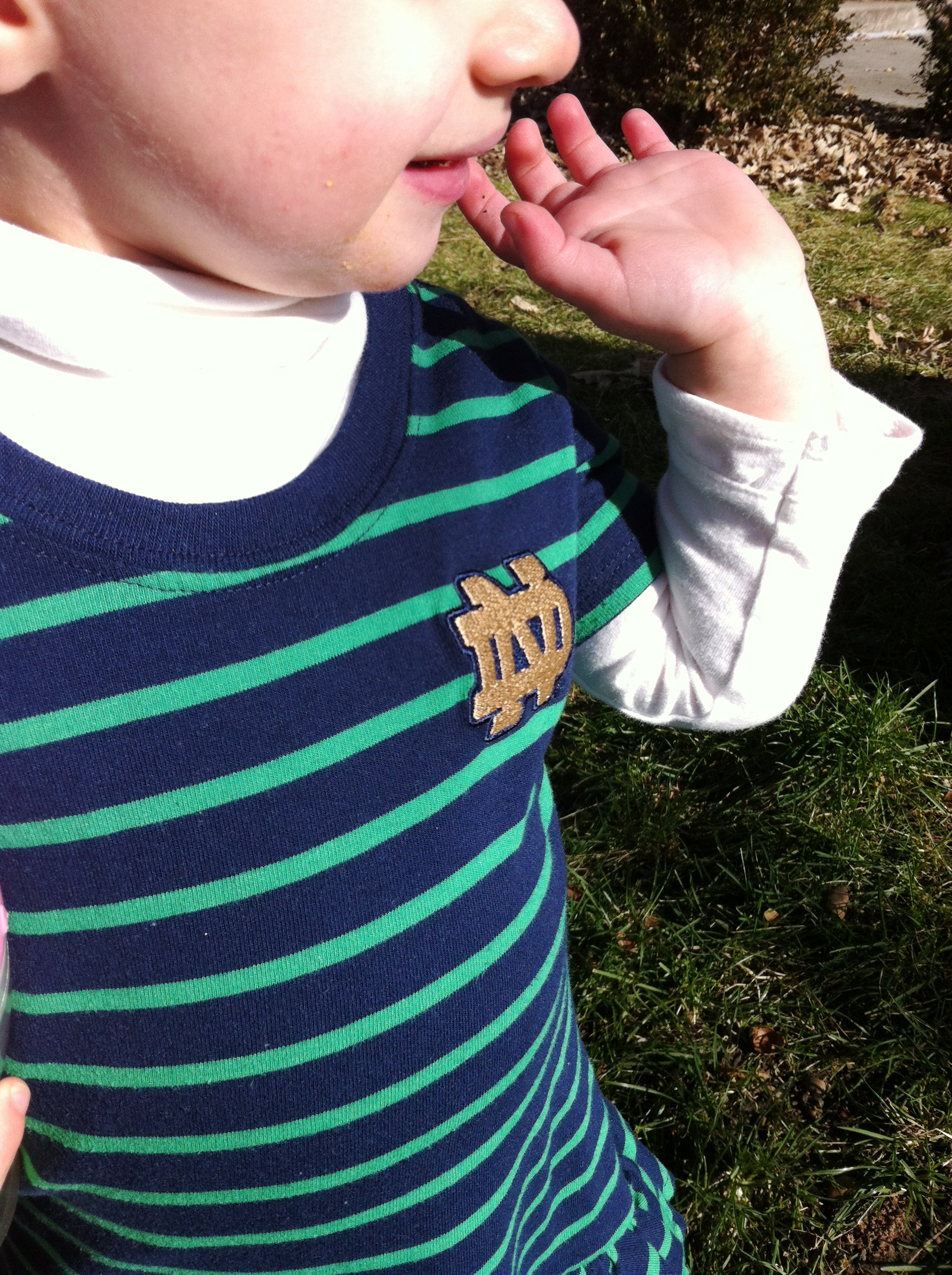 That's my girl!
Turtleneck: Baby Gap, $3 on clearance
Dress: Notre Dame bookstore (I will not even tell you how much we paid for it! Worth every penny for that cutie.)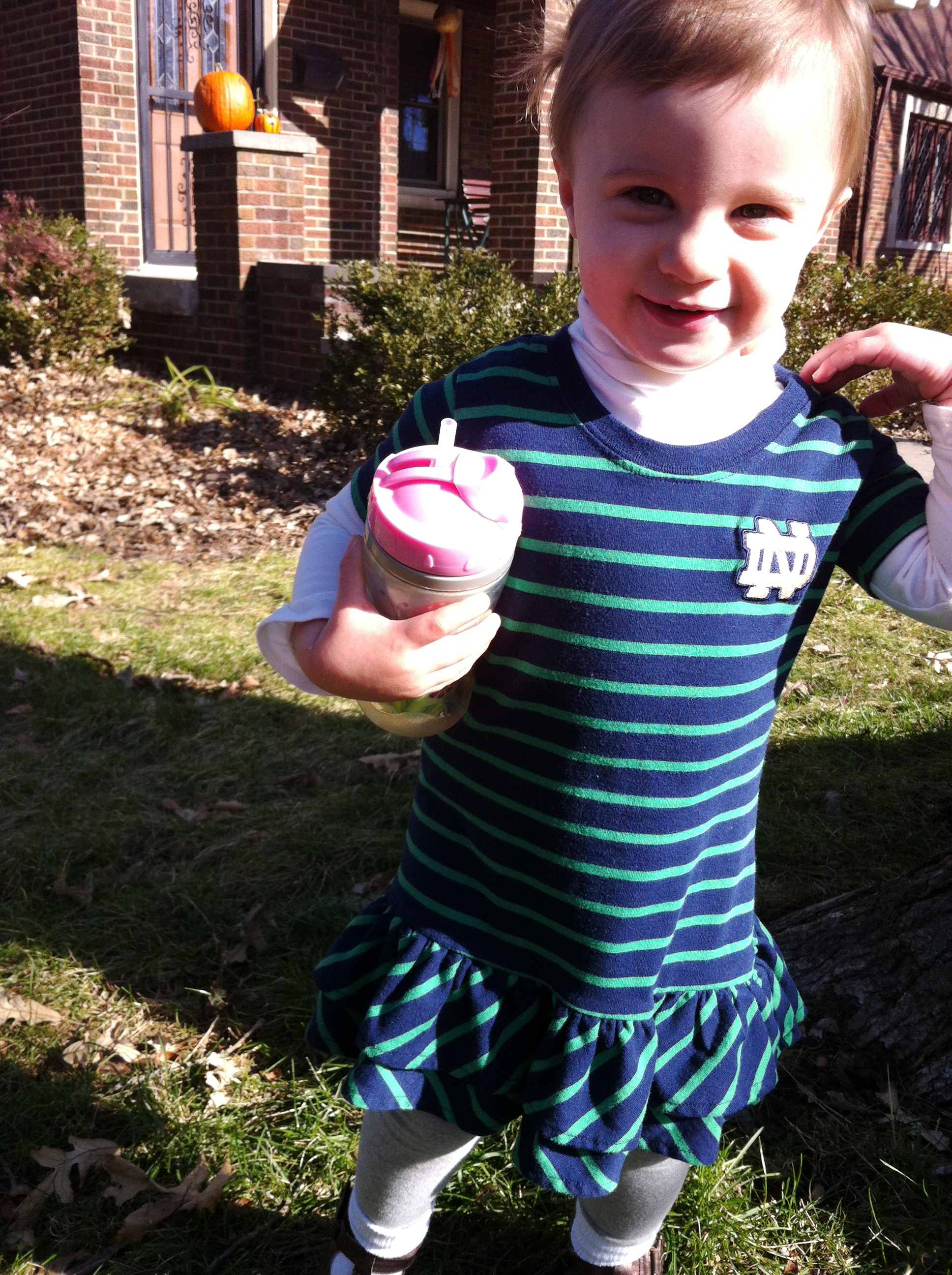 Happy Sunday!