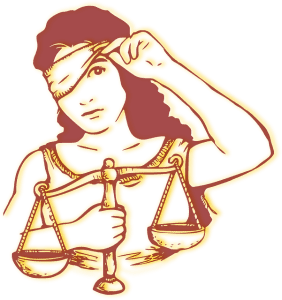 President Trump's revised travel ban is before the courts again.
Once more, the main argument against it seems to be that Trump showed an opposition to Muslim immigrants and visitors during the campaign.  Therefore, although president usually have authority in such matters, because of his campaign statements his executive order is invalid.
This makes no sense at all.  How can an action be illegal just because a candidate campaigned on it?   That would prevent politicians from fulfilling their campaign promises and would make representative democracy pretty much impossible.  The argument is that Trump's campaign statements show that the order is biased against Muslims, but a law has to stand or fall on what it says in its own terms, not in the motivations of the person who proposed it.  My understanding is that this revised order specifically precludes discrimination against Muslims, as such.
Or have liberals been persuaded by conservative legal theorists and adopted an extreme version of "originalism," whereby the lawmakers' original intention determines the meaning of a law?  If so, we should expect liberals to stop invoking "the living constitution" and to start agreeing with conservatives on what the constitution means.
In the hearing before the Fourth Circuit Court of Appeals in Virginia, the judge pressed the ACLU attorney on his advocacy of nullification by campaign statement.  The attorney lurched towards an even more extreme version of relativism.  He said, in effect, that if Hillary Clinton had issued the travel restrictions, they could be constitutional.  But since Donald Trump ordered them, they are not constitutional.
From 
ACLU Lawyer Says Travel Ban 'Could Be Constitutional' if Enacted by Hillary Clinton | Need To Know Network:
ACLU Lawyer Omar Jadwat, arguing against President Trump's travel ban before the Fourth Circuit Court of Appeals on Monday, admitted that the same exact travel ban "could be" constitutional if it were enacted by Hillary Clinton.

Jadwat argued that Trump's campaign animus motivated the order, making it illegitimate. This claim was challenged by the Fourth Circuit's Judge Paul Niemeyer.

"If a different candidate had won the election and then issued this order, I gather you wouldn't have any problem with that?" Niemeyer asked. . . .

"We have a candidate who won the presidency, some candidate other than President Trump won the presidency and then chose to issue this particular order, with whatever counsel he took," Niemeyer said. "Do I understand that just in that circumstance, the executive order should be honored?"

"Yes, your honor, I think in that case, it could be constitutional," Jadwat admitted.

Jadwat also denied that presidents' actions should be nullified by campaign statements, despite the fact that his entire argument seemed to rest on that claim.
Illustration from Pixabay, CC0, Public Domain