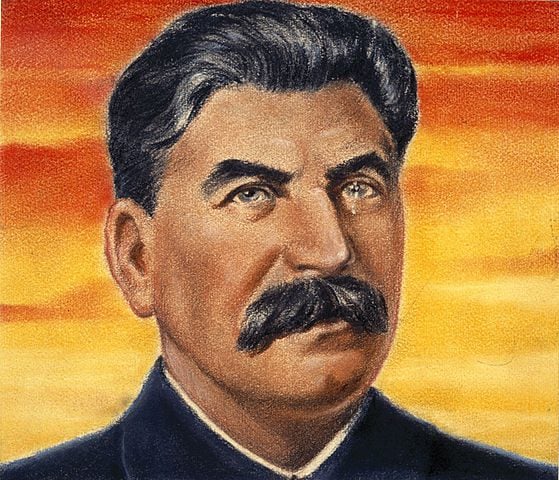 Quantum physics is oppressive, according to a feminist scholar, because it promotes "binary and absolute differences." This makes it "hierarchical and exploitative." As such, it is "part of the system that enables oppression."
This is an example of the anti-intellectualism and Stalinism that is plaguing the academic world. Stalinist because it subjects all knowledge and culture–including scientific findings–to a political critique. It then seeks to silence and punish scientists, artists, and intellectuals who do not conform to the Marxist, or, in this case, post-Marxist worldview.
But it raises another issue. The scholar contends, in effect, that the structure of nature–as physicists have studied it–teaches that there are "binary" differences. For example, positive and negative charges, which she contends encourages people to think in terms of male and female.
She believes that conclusions drawn from nature should be suppressed in the name of social causes. She thinks we should replace quantum physics with what she calls "quantum feminisms."
But what if society, culture, and human beings are tied to nature? Maybe nature really has binary differences and this is why society and the human mind also have them. This is part of what classical thinkers mean by natural law, that human social and moral life are not arbitrary or humanly-made constructions; rather, they are connected to nature; that is, to reality.
From Katherine Timpf, Quantum Physics: "Oppressive" to Marginalized People | National Review:
A feminist scholar has published a paper claiming that quantum physics is oppressive and that we must use "quantum feminisms" to make the science more intersectional.

In a paper for The Minnesota Review, culture and gender-studies researcher Whitney Stark argues that physics is oppressive because it has "separated beings" based on their "binary and absolute differences" — a structure that she calls "hierarchical and exploitative" — and the same kind of system is "embedded in many structures of classification," making it "part of the apparatus that enables oppression."

Stark explains: "This structural thinking of individualized separatism with binary and absolute differences as the basis for how the universe works seeped into/poured over/ is embedded in many structures of classification, which understand similarity and difference in the world, imposed in many hierarchical and exploitative organizational structures, whether through gender, life/nonlife, national borders, and so on."

According to Stark, the tendency to categorize in this way particularly hurts marginalized people because it can cause the activist efforts of minority groups to be "overshadowed" by the efforts of dominant groups
Illustration: Propaganda Poster of Joseph Stalin (1941), from the collection of the National Archives UK – Marshall Stalin, No restrictions, https://commons.wikimedia.org/w/index.php?curid=20461157