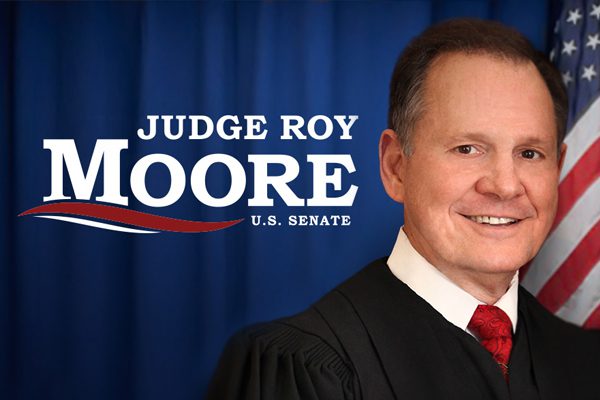 Senate Republicans again failed in their latest effort to kill and replace Obamacare.  And President Trump's candidate for the Republican nomination for senator from Alabama lost to his former advisor Steve Bannon's candidate.
The latest plan, the Graham-Cassidy Bill, would have punted health care to the states.  But Senators Rand Paul, Susan Collins, and John McCain (who previously said he might be open to this version) said that they would oppose the bill.  That means the Republicans did not have the votes to pass it, so the GOP leadership decided not to bring it to the floor.  See Senate GOP abandons latest effort to unwind the Affordable Care Act – The Washington Post.
The Alabama primary election was to fill the seat of Attorney General Jeff Sessions.  President Trump and Majority Leader Mitch McConnell supported former Alabama attorney general Luther Strange, but Steve Bannon, opposing his old boss, campaigned for the winner: Judge Roy Moore.
Judge Moore became famous for ruling in support of a Ten Commandments monument.  He refused to obey a superior court ruling that it should be taken down.
Judge Moore campaigned on a platform of supporting Christian values.  He won 58% of the vote, to Strange's 42%.  He will run against Democratic candidate Doug Jones.  Judge Moore will be heavily favored to win.
Conservatives in Alabama voted for a conservative candidate, despite President Trump's support for a Republican establishment candidate.
So in this case President Trump was repudiated by voters from the right.
Again we see Republican futility and disunity.  Is it possible that Republican renewal could come by electing actual conservative candidates?  Just as Democrats believe their renewal could come by electing actual liberal candidates?  The implication being that many of both parties' current office holders are only pretending to be conservative or liberal?
Illustration:  Judge Roy Moore for Senate Campaign poster