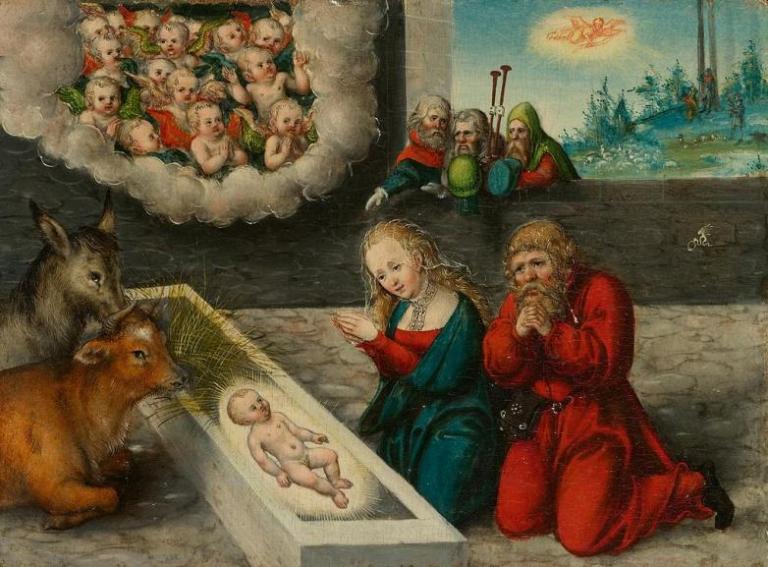 In the Sundays of Advent, in church we hear prophecies of the coming of Christ.  The first reading for the first Sunday in Advent really struck me this year.  Isaiah 64 sets the penitential tone–"all our righteous deeds are like a polluted garment" (64:6)–and expresses the yearning for a Savior.  But there were lines from that chapter that I had never noticed before but that cut right through me.
From Isaiah 64 (ESV ):
Oh that you would rend the heavens and come down,
    that the mountains might quake at your presence—
2  as when fire kindles brushwood
    and the fire causes water to boil—
to make your name known to your adversaries,
    and that the nations might tremble at your presence!
3 When you did awesome things that we did not look for,
    you came down, the mountains quaked at your presence.
4 From of old no one has heard
    or perceived by the ear,
no eye has seen a God besides you,
    who acts for those who wait for him.  (Isaiah 64:1-4)
How often we wish that God would just come down and set things to rights!  But he did!  As it says in the Nicene Creed,
for our salvation came down from heaven and was incarnate by the Holy Spirit of the virgin Mary and was made man.
I believe. . .in one Lord Jesus Christ, the only-begotten Son of God, begotten of His Father before all worlds, God of God, Light of Light, very God of very God, begotten, not made, being of one substance with the Father, by whom all things were made; who for us men and
The Nicene Creed is the most Christmasy of the confessions, made more so perhaps by the account of jolly old St. Nicholas being there at the Council of Nicaea where it was first adopted and where he allegedly slapped the heretic Arius for rejecting the deity of Christ.  So God did rend the heavens and come down.  That's what Christmas commemorates and what Advent looks forward to.
God also will rend the heavens and come down when Jesus comes again to judge the living and the dead.  That will be a time of mountains quaking and nations trembling, in the words of this prophecy.  But Christians will experience this coming with joy at their deliverance.  That future coming too is a theme of Advent.
So to the question, why doesn't God do something about all the evil in the world, the Bible says that He has.  And He will.
What struck me especially this year in that text are the lines I put in bold:  "you did awesome things that we did not look for" (64:3).   God did things that we did not expect.  He fulfilled the prophecies, to be sure, but not as people expected.  God the Son did rend the heavens and came down, but as a baby in a manger.  He did save us, by dying on a cross.  And in the midst of our sorrow for His sacrifice, He surprised us again by rising from the dead.  And I think God continues to surprise us.
The prophet Isaiah also tells us that God "acts for those who wait for him" (64:4).  Advent is all about waiting.  Children are all excited about Christmas coming, but they have to learn to wait.  That is how we should wait for Christ's second coming, with the same kind of eager happiness.  Waiting in the sure conviction of God's promises is walking by faith.  So we wait to die and wait for eternal life.  But God "acts."  He acted and continues to act and will act in the future in Christ.  And He acts in many other ways for His people, for those who wait for Him.
Illustration:  "Adoration of Christ" by Lucas Cranach the Elder [Public domain], via Wikimedia Commons