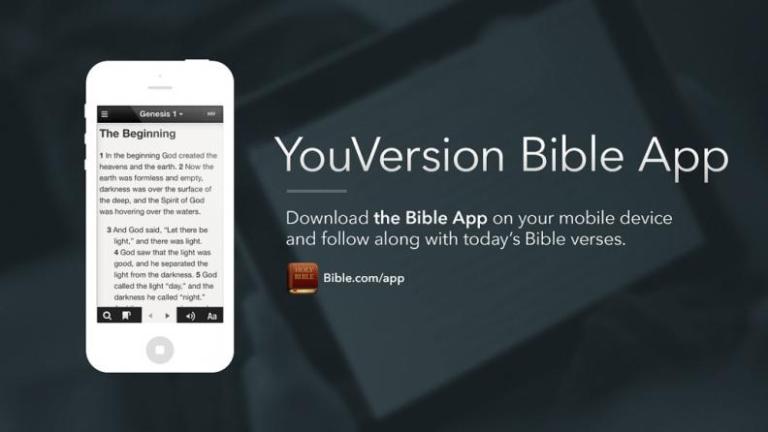 In church and Bible studies all over the world, people are taking out their smart phones–not to distract themselves, but to read the Word of God on the YouVersion Bible App.  With that technology, the Word of God is getting everywhere, including where physical Bibles are banned.
According to the article Life.Church leaders expect YouVersion Bible App to reach 300 million downloads by year's end | News OK, the year 2017 will reach a milestone:  300 million downloads.
First launched in 2008 as one of the first 200 free apps in Apple's App Store, YouVersion was originally a project initiated by a church in Edmond, Oklahoma.
Today it offers the Bible in 1,169 languages.  It has been downloaded in every nation in the world.  This includes places where there are few Christians and where the Bible is outlawed.
In 2017 alone, downloads in India shot up 228%.  Downloads in Iraq grew by 155%.  In Mozambique, downloads went up 243%.  In Argentina, they grew by 131%.
Despite the number of languages that YouVersion covers, there are still over a billion people who still do not have the Word of God in their own language.  YouVersion is working with other partners to make the Bible available in those remaining languages.
Not very long ago, Christians were working hard to get Bibles to the mission field and to "closed" countries.  Some went so far as to smuggle Bibles into Communist and Islamic countries, often at the risk of imprisonment or even the risk of their lives.
Strange as it may sound, even impoverished people in "third world" countries often have a cell phone.
Now they can download the Word of God, for free, in their own language.  They don't need paper or heavy books or a logistical  system to transport and distribute them.   Government authorities can't confiscate copies at the border.  They don't have to be hidden away with fear lest it be discovered when the authorities ransack your home.
At the worst, the app can be easily deleted, then downloaded again.  (Suggestion to YouVersion:  Have alternative icons, other than the picture of a Bible, available, for readers who face persecution.)
Traditional mission work is still important.  People have to learn to read their language, once it's put into writing, so that they can read their Bibles.  There is still much linguistic work to do, and that requires close work with native speakers.  And explaining the Bible and teaching the Bible still calls for missionary pastors.  And people throughout the world still need to be evangelized.
But just notice how God can use information technology to sow His Word.  He did that in Luther's day 500 years ago with the printing press.  And He is doing it today.
Illustration from Life.Church via Flickr, Creative Commons License