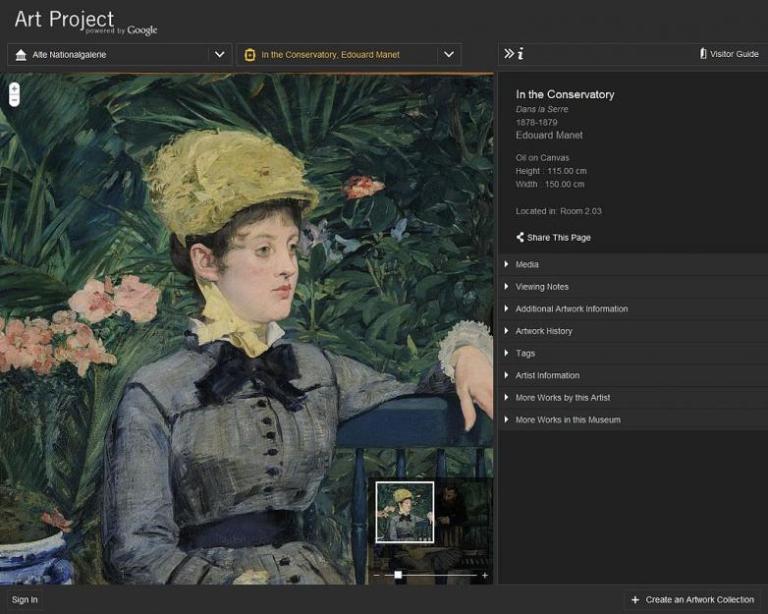 Do you know about Google's Arts & Culture site?  It's a rather remarkable virtual treasure house, a digitalized collection of the holdings of hundreds of museums around the world.
Harald Geisler, the typographer who is developing the font based on Luther's handwriting, put me onto it.  He is drawing on Luther manuscripts that are available at the site.  See the wealth of material at Key Documents of the Early Activity of Martin Luther — Google Arts & Culture.  
(By the way, Harald raised the money he needed at Kickstarter, thanks to many of you Cranach readers among many others, so the Luther font will be a reality.  I'll try to alert you when it is available.)
The site was started as part of Google's 20% time policy, by which employees can devote up to 20% of their time for developing innovative projects of their own interests.  The site was launched in 2011, with only 17 institutions, but the number has risen to 151 complete museums, with 1,200 other institutions represented.  Recently, major new technological features were added.  For information about the site, go here.  To explore its features, start here.
You can use Google Street View, which you may know from Google Maps, to do virtual walk-throughs in some of the world's greatest museums.  You can also access some 32,000 individual images (many of which are high-resolution).  From those you can create your own "collections," see the work of particular artists, study various artistic movements and historical periods.  The site also has videos and captioned slide shows on subjects ranging from dinosaurs to Beethoven's 9th Symphony.
There is also an app, which, among many other things, allows you to take a selfie, whereupon the software will search the collection to find a painting of someone who looks like you.  (Currently, for some reason I don't understand, this feature is only available in "certain parts of the United States," but the availability will be expanded.)
The Google Arts & Culture site makes an astonishing amount of material available for free.  It's mostly about art, broadly considered, including music, but it includes other kinds of cultural artifacts, including regional cultures, photographs of famous people, and photographic records of important historical events (including war photos).
See what comes up when you search for Cranach:  information about the artist, a slideshow on the art of the Reformation, 14 "stories" that also treat Cranach, 516 images of his work, a 3-D walkthrough of a museum featuring his work, and five related categories.
You don't have to approve of Google to be impressed with this.
Homeschoolers, this can be a fantastic resource.
Illustration:  Screenshot of "In the Conservatory" by Edouard Manet, 1832–1883 [Public domain or Public domain], Google Arts & Culture, via Wikimedia Commons