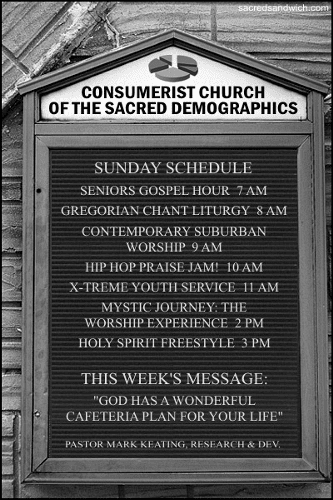 One out of six American Christians changed religious affiliation over a four year period.  Where did they go?  Other churches.  But which churches?  And what are the patterns?
A study has surveyed 9,500 individuals between 2010 and 2014, tracing their religious journeys.  Ryan P. Burge reports on the findings in Christianity Today in an article entitled Where Protestants and Catholics Go When They Leave Their Churches.
Catholics, the study found, tend to remain Catholics.  They change churches  less than half as often as Americans as a whole (8.8% compared to 18.9%).  When they do switch, they seldom become Protestants.  Instead, they leave Christianity altogether, with 6.4% becoming agnostics, atheists, or "nothing in particular."  Of the 2,112 Catholics in the study, 39 became Protestants, 6 became Orthodox, and 3 became Buddhists.