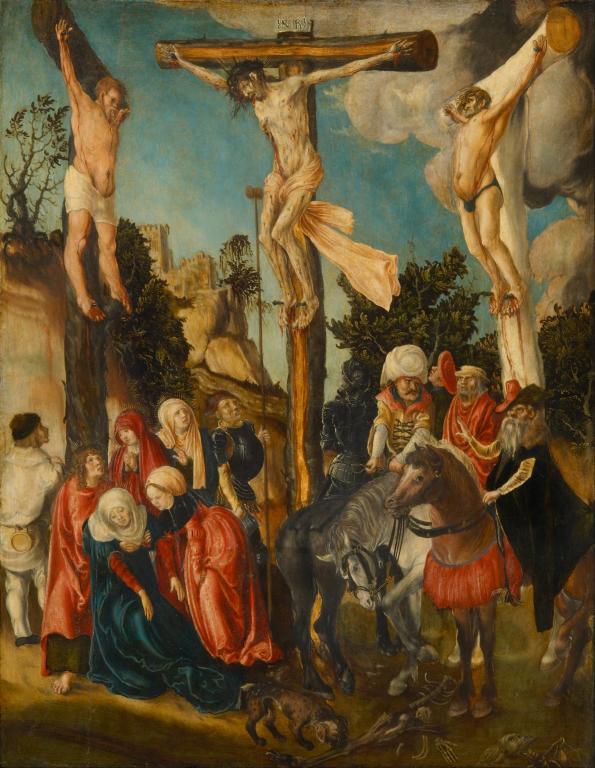 I just got back from our Good Friday service. Here in Australia we're a day ahead of the U.S.A., so this happened on your Maundy Thursday. I'm writing this post so that it will show up on your Good Friday, our Saturday. The service at Bethlehem Lutheran Church in Adelaide was packed and extraordinarily moving.
We read the Passion narrative from the Gospel of John, punctuated by stanzas from that achingly beautiful and melancholy hymn "O, Dearest Jesus, What Law Hast Thou Broken." (Listen to it here.) The sermon was from Isaiah 52:13-53:12, the Suffering Servant passage, which contains nearly everything about the Atonement. There is much in that long passage that I have overlooked, but which stood out this time. For example, this:
Out of the anguish of his soul he shall see and be satisfied;
by his knowledge shall the righteous one, my servant,
make many to be accounted righteous,
and he shall bear their iniquities. (Isaiah 53:11)
I don't understand why so many theologians–not just liberals but evangelicals, even some Lutherans–want to downplay the atonement, especially how Christ suffered in our place. Those who say it's "unjust" for God to punish His son for what we did, miss the point of the Gospel completely, and they have little inkling of the Trinity, separating the Persons and distancing them from each other, as if, in the death of the Second Person of the Trinity, God is not sacrificing Himself.
But what I want to offer you for your Good Friday meditation is a comment one of you made on this blog. Bill Powers, responding to my post on The Ironies of Holy Week, said this: