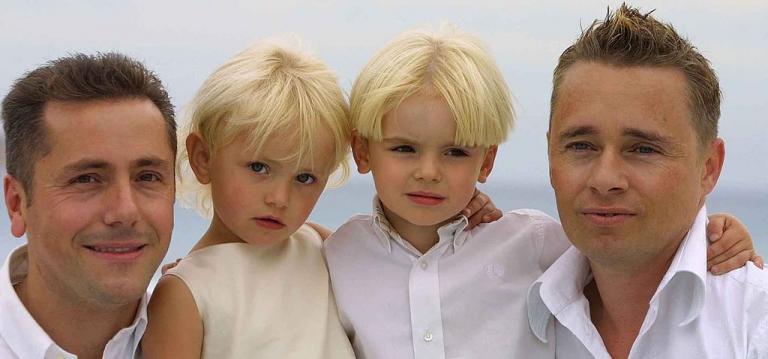 After getting married, the next step for most couples is having children. Now that we have same-sex marriage, there is the impulse for same-sex parenting. But natural law still holds for reproduction, so two married men who want to be parents must find a woman who will bear a child for them. Thus we are seeing a huge increase in the use of surrogate mothers.
Most states do not permit compensation for surrogate mothers beyond medical expenses. The reasoning is that paying mothers for their babies amounts to buying and selling children. But Washington state has just passed a law that commercializes surrogacy, joining 8 other states that allow women to be paid to bear a child and give her baby to the buyers.
The practice today for gay couples is to employ in vitro fertilization, both contributing sperm samples so that they will not know which is the biological father which is used to fertilize a donated egg. The conceived child is then implanted into the womb of the surrogate mother, who thus has no genetic connection to the child she is carrying. Sometimes, though, the surrogate is simply artificially inseminated.
Up to this point, women who agreed to be surrogate mothers have usually done so out of kindness to their friends or relatives, what is called "altruistic" surrogacy. Some Christians have even taken up this role as a way to help infertile couples. An article on the subject in Christianity Today quotes a woman who sees surrogacy as a God-given vocation: "God called me to seek out what seemed like unconventional ways to serve others."
But such generosity cannot meet the increasing demand for surrogate mothers. Because of abortion, few American children are available for adoption, and foreign adoptions have become increasingly difficult. Paying women for this service, letting supply and demand set the rates, would seem to be the solution.
A clinic in California, where commercial surrogacy is legal, charges from $90,000-$130,000 for a baby. Of that, a base rate of $50,000 goes to the mother. The rest goes for medical and legal fees.
Already, some couples are taking advantage of poor women in less developed countries, particularly India, which has turned surrogacy into a $2.5 billion industry, with 500 clinics and women who will bear someone else's child for a mere $5,000. (India has passed a law banning all but altruistic surrogacy, but the practice of commercial surrogacy continues.) Wesley Smith calls this practice "biological colonialism."