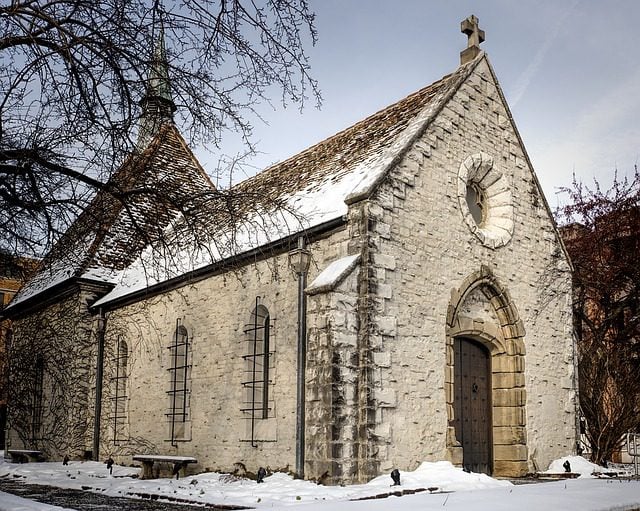 Professor John McAdams was a tenured political science professor at Marquette University, a Jesuit institution in Milwaukee. He is also a conservative with an outspoken blog entitled the Marquette Warrior (after the university's former team name that was changed to Golden Eagles out of sensitivity to Native American warriors). Marquette fired Prof. McAdams. He has sued the university in a case that was just argued before the Wisconsin Supreme Court.
Here is what happened: A teaching assistant told a student that she would not permit any opposition to same-sex marriage in her class.
The student told Prof. McAdams (and gave him a recording of what the instructor said), who blogged about it, criticizing the teacher for trampling on the student's rights to express his own opinions.
This led to a chain of events that culminated in the president of the university firing Prof. McAdams.
Never mind that the professor's contract guarantees him academic freedom. Never mind that the professor had tenure, which is supposed to give a faculty member job security. Never mind that the teacher who would not allow students to oppose same-sex marriage was violating the tenet of the free exchange of ideas that has been integral to higher education. Never mind that Marquette is an institution of the Roman Catholic Church, whose formal and required doctrines oppose same-sex marriage.
Prof. McAdams lost his job–despite his contractually-guaranteed tenure and academic freedom–for upholding the teaching of the Catholic church and the Jesuit order which operate the school.
Prof. McAdams sued the university for breach of contract and wrongful termination, but a court ruled in the university's favor. His case is now before the Wisconsin Supreme Court, which heard arguments on April 19.
The court will have to decide whether academic freedom and tenure apply to conservative faculty members, or just to liberals.
Read this account by Rick Esenberg (the head of the Wisconsin Institute for Law and Liberty, which is representing Prof. McAdams) in The Federalist.
Photo of St. Joan of Arc Chapel (where Joan of Arc worshiped, a French church moved to the campus of Marquette University), taken by LeRoy Skalstad via Pixabay, CC0, Creative Commons