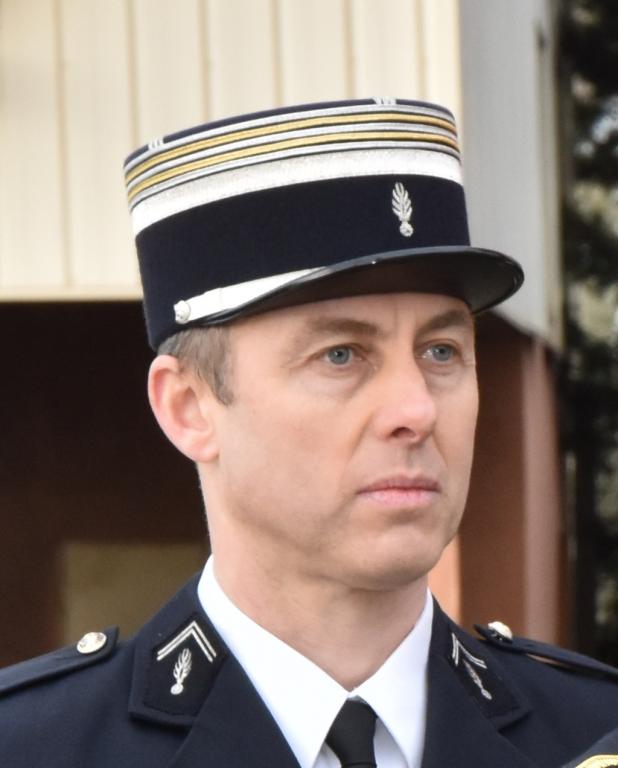 As controversies roil over police shootings, such as that of Stephon Clark in Sacramento (reportedly shot 8 times in the back), we should remember to honor the vast majority of officers who love and serve their neighbors by putting their lives on the line to protect us.  A good example of a Christian police officer carrying out his dangerous vocation is Arnaud Beltrame.
On March 23, a terrorist loyal to ISIS attacked a supermarket in southern France, killing two and wounding many others.  He took hostages.
Beltrame, a devoutly Christian gendarme, offered to exchange places with one of the hostages, a woman.  The terrorist agreed.  After a few hours, the terrorist shot Beltrame in the neck.  Other officers then killed the terrorist, but Beltrame died the next day.
You can read all about it in this account by Archbishop Charles Chaput, A Lesson for Holy Week From the Witness of Arnaud Beltrame.  Here is how the story concludes:
Arnaud Beltrame was a thoroughly human being like the rest of us. He had, by some accounts, dabbled in freemasonry before his religious conversion. He was imperfect and not a martyr, at least not in any way we usually mean the word. He was an ordinary civil servant doing his everyday job on a day that turned out to be anything but ordinary. He didn't need to offer himself as a hostage. He could have done otherwise. He didn't need to do anything risky; he was a man in love getting ready for a wedding, and there were other police officers on the scene.

But if "martyr" means witness (and it does), he certainly did offer an example — a witness — of a life lived for others. He was a man who deliberately shaped and disciplined his own life until it became a habit, a reflex, to place the well-being of others before his own. He was also a man with the common sense and substance of soul to ask what his life meant, to listen for an answer, and to find that meaning in his Catholic faith.

This week is Holy Week, and the original Hebrew meaning of that word "holy" is other than. God's ways are not human ways. They are other than ours; higher and better, more powerful, moving and redemptive than our own.

It isn't logical, it isn't "normal," for anyone to place his or her life in harm's way for a friend, much less for a complete stranger, as Arnaud Beltrame did. Only a special kind of love can make a person do something so unreasonably beautiful. This why John 15:13 says that no greater love exists than laying down one's life for the sake of another. It's a love so great that on a Friday 2,000 years ago, it turned the world on its head and — with divine irony — defeated death through an instrument of torture called the cross.

No greater love exists than the love God bears for each of us. That's the meaning of these holy days. So may God give all of us the blessing of a Holy Thursday, a profoundly Good Friday, and the joy of new life in the Resurrection this Easter.

As the word of God reminds us: Love is as strong as — no; even stronger than — death.
See also these reflections.
Photo of Arnaud Beltrame, by Gendarmerie Nationale, France [CC BY-SA 4.0 (https://creativecommons.org/licenses/by-sa/4.0)], via Wikimedia Commons