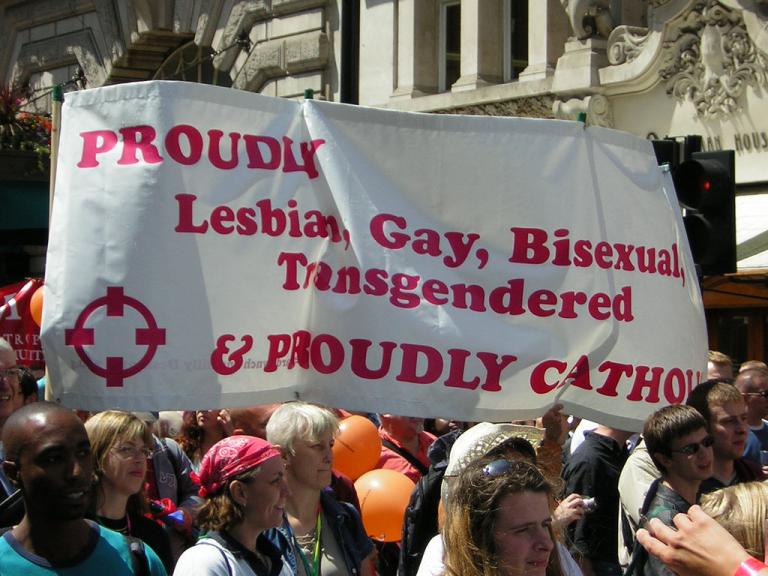 Msgr. Charles Pope wrote in the National Catholic Register about "the most-avoided topic" in the scandal of sex abuse among priests: homosexuality in the priesthood.
Of the victims of predatory priests, 81% were male. It seems that there is a gay subculture in the priesthood. And although it is true that not all priests who have same-sex attraction act on these feelings and live chastely according to their vows, and although it is true that not all homosexuals prey on minors, this is a factor in the scandal.
So says Msgr. Pope in Active Homosexuality in the Priesthood Helped Cause This Crisis. Here is an excerpt:
It is evident that the vast majority of the cases involving both the sexual abuse of minors and of adults involve male victims. The 2004 John Jay Report (

The Nature and Scope of the Problem of Sexual Abuse of Minors by Catholic Priests and Deacons in the United States

), which was commissioned by the U.S. bishops themselves, found that 81 percent of the victims were male and 78 percent of all victims were post-pubescent. Thus, though legally still minors, they were sexually mature in the physical sense. So, the large majority of cases involved attraction by homosexuals to young men who, though legally minors, were physically and sexually mature males, not little children. This is not pedophilia. It is homosexual attraction. Regarding the sexual abuse and harassment of seminarians or priests by bishops or other clergy, obviously 100 percent of those victims were male.

In summary, the large majority of the cases involve sexual misbehavior by priests with same-sex attraction.

We should be clear that most people with same sex attraction do not commit sexual crimes or seek to seduce or sexually abuse younger men. Many people with same-sex attraction do live chastely and follow the teachings of the Church. This is not a sweeping characterization of all people with same-sex attraction.

But the statistical evidence of the recent scandals shows a highly disproportionate level of homosexual involvement. The numbers are well-demonstrated in both experience and in the John Jay Report.

All this demonstrates that seminaries and the priesthood are not good places for those with deep-seated same-sex attraction. It does not take an anthropology or psychology degree to figure this out. Putting a man with same-sex attraction in a seminary is no more advisable than putting a heterosexual man in a woman's dormitory where he shares shower facilities and close quarters with women. A man with same-sex attraction is going to face temptations in all-male settings that would test the strongest.

Add to this the possibility that other men of same-sex attraction are there and soon enough a subculture sets up where temptations are fierce, and compromises and liaisons soon emerge. And this is what we have seen in the "gay" subculture that is demonstrably existent among a significant number of clergy in the Church.

An honest discussion of the recent crisis needs to include a clear setting forth and analysis of these facts. Ignoring them and staying silent through political correctness is malpractice at this point. We must speak charitably and clearly about this. We must not allow charges of intolerance, homophobia and scapegoating to suppress a frank discussion and analysis of the link of much of this misbehavior to active homosexuals, and a subculture among some of them that tolerates and promotes behavior which God forbids.
Msgr. Pope goes on to cite the recent statement by Pope Francis, who said that men who practice homosexuality and support the "gay culture" should not be admitted to the priesthood. This wasn't reported much because it doesn't fit the media narrative about Pope Francis and his "openness."
The Catholic Church must deal with these offenses root and branch. I wonder what changes we might see. Might the reforms allow for married priests? Might the Catholic left use this scandal to undermine the all-male priesthood, arguing that women in the seminaries and in the priesthood would mitigate the problem? Or might the Catholic left find a way to use the scandal to promote same-sex marriage, allowing for homosexual priests as long as they are married? (I think the latter actions would cause Catholicism to unravel completely, so it is not going to happen.)
Or might the current pro-LGBT climate mitigate the scandal? Most of these incidents, some might say, are not really pedophilia, just sexual relationships with adolescent minors. Yes, they were underaged and thus legally incapable of consent, some will say, so this was technically "statutory rape," but this was more like gay sexual initiations. And that's what happens when gay relationships have to be closeted! The answer to the priests' and bishops' hypocrisy is for the church to accept same-sex relationships, etc., etc. Watch for this line of defense, bogus though it is.
OR, might the revulsion against what those priests did lead to a reaction against the LGBT agenda?
Read the report. The grand jury was not concerned with consensual adult relationships. These too would be violations of the priests' vows and an offense to the church's teachings. But they would not be illegal as far as the state is concerned. What the grand jury, as well as similar investigations around the world, uncovered were sexual crimes against children of the most horrible kind.
UPDATE: Read this Associated Press story about gay priests.
UPDATE: And read this remarkable post from a gay Catholic who opposes the ordination of gay priests.
Photo by lhar, "LGCM" [Lesbian Gay Catholic Movement] via Flickr, Creative Commons License.
HT: Paul McCain