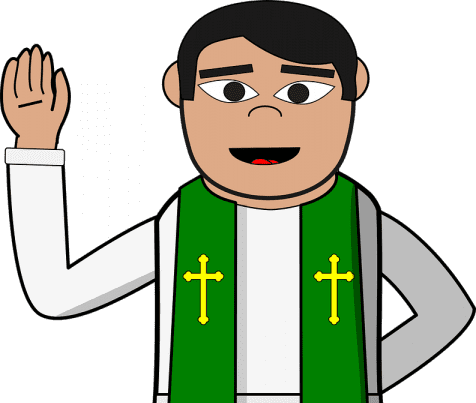 Barna Research has conducted a major study of Protestant pastors and how they are doing in their ministry.  A sample of the findings has been published online as The Ups and Downs of Ministry, which shows the result of a survey asking pastors what they most like about their ministry, what they think they are best at, and what frustrates them.
(The full report, which includes information about other facets of pastors' work is entitled The State of Pastors and is on sale for $39.)
When pastors were asked what part of their ministry they liked doing the most, giving only one, here are the percentages who chose each category:
66% preaching

10% developing other leaders

8% discipling believers

6% evangelizing/sharing the gospel

5% pastoral care

2% organizing church events
When the pastors were asked what part of their ministry they were the best at, here are the percentages who rated themselves "excellent" in each category:
57% preaching and teaching

29% connecting with neighborhood/city

29% leading the organization

24% counseling/pastoral care

14% mentoring younger leaders

10% evangelizing/sharing the gospel

6% mobilizing
When the pastors were asked what they found frustrating in their ministry, here are the percentages who cited each category:
35% lack of commitment among laypeople

27% low spiritual maturity among churchgoers

19% financial/administrative duties

18% church politics

16% implementing change

10% working with the denomination

8% relational difficulties
At least
one observer
takes pastors to task for preferring preaching to evangelism and pastoral care.  But the "what I like most" question made the participants choose only one answer.  Just because the pastors enjoy preaching the most should not be taken to mean that they scant the other tasks, or even that they don't enjoy them.
It is a good sign that the majority of pastors think they are "excellent" at preaching.  Of course we will tend to enjoy what we are good at.  Conversely, we tend to be good at what we enjoy.
The fact is, preaching God's Word is the most important part of what pastors do.  It's also the primary means by which pastors evangelize and disciple their members.  Other tasks flow out of that central function.
We have gotten into the mindset in contemporary Christianity that small groups and individual relationships are more important in the church than corporate worship.  They are not.
Having said that, perhaps these findings suggest that pastors could use more training in giving pastoral care and in some of these other areas.  What do you think?  I'd like to hear from both pastors and laypeople.  Also, what about these frustrations that pastors struggle with?
Also, are there significant aspects of ministry that the survey doesn't mention?
What about leading worship?  Picking hymns?  Conducting the liturgy?  Praying?  Studying the Bible?  Conducting baptisms, weddings, and funerals?  Presiding at the Lord's Supper?
Illustration by melaniko via Pixabay, CC0, Creative Commons