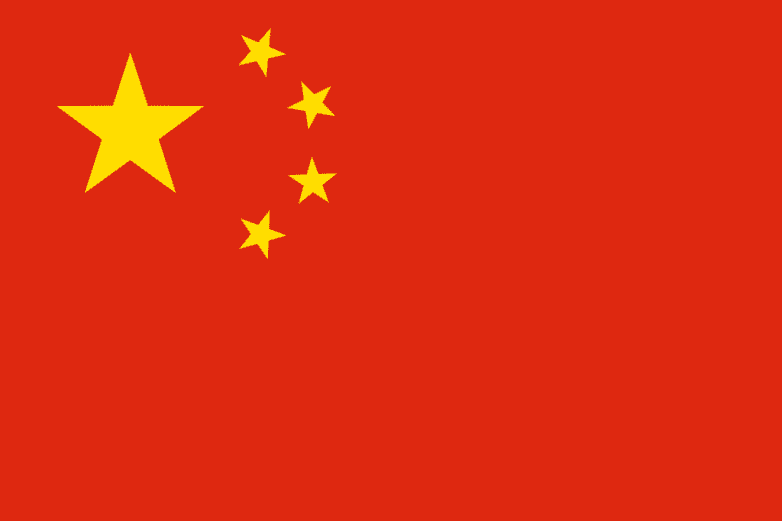 It's one thing for a government to ban religion and to persecute religion.  That's what the Soviet Union did.  China, though, is pursuing another approach to subjugate religion:  Have the government control the religion, forcing it to conform its teachings and practices according to what the government dictates.
China may have found a form of socialism that "works," incorporating certain free market principles, but the country is still communist in its authoritarian ideology and its commitment to atheism.
China is now requiring all churches and other buildings used for a religious purpose to fly the communist flag.  But that is just the beginning.
According to the state newspaper, the proposal to make all buildings fly the flag came from "the country's major religious associations." China recognizes only five religions legally—Protestant Christianity, Catholic Christianity, Islam, Taoism, and Buddhism—and has established government-recognized "patriotic" institutions that govern each. Chinese citizens who wish to worship outside of government institutions are considered criminals. Beijing has increased its persecution of unofficial "house" churches and home worship under Communist Party leader Xi Jinping. . . .
The Global Times announced the initiative on Tuesday, citing Chinese "experts" who applauded the move "for seeking to assimilate religion into a socialist society and as progress for religious development." At the time, the newspaper once again expressed the belief that Beijing has a responsibility to teach religious people to "better practice socialist core values."

The move follows orders from the government leaders of the five religions to local churches, temples, and mosques, to "Sinicize" the religion fully—to make each religion more "Chinese." To do so, according to a  white paper the government released titled "China's Policies and Practices on Protecting Freedom of Religious Belief," religious leaders "must conduct religious activities in the Chinese context, practice core socialist values, carry forward the fine traditions of the Chinese nation, and actively explore religious thought which conforms to the reality in China.

The Chinese Communist Party has expressed particular concern regarding the activities of Christians around the country who do not attend government-organized services, Uighur Muslims in western Xinjiang province, and Tibetan Buddhists following the Dalai Lama in Tibet. Part of the campaign to "Sinicize" religion involved banning children from religious services. Most recently, the government decreed that children in Tibet are not allowed to participate in any religious activities during the summer. Parents of children in the province were forced to sign documents promising not to expose their children to religion. A similar decree was passed in Xinjiang months earlier.
Illustration:  Flag of China  [GFDL (http://www.gnu.org/copyleft/fdl.html) or CC-BY-SA-3.0 (http://creativecommons.org/licenses/by-sa/3.0/)], via Wikimedia Commons