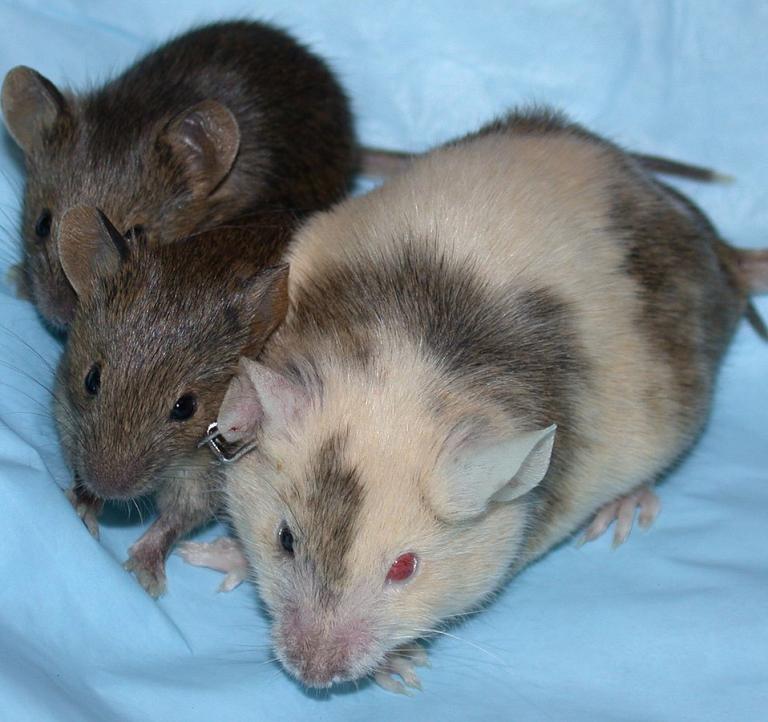 Researchers have been combining human DNA with that of mice. The goal of generating these "chimeras" was to give the mice a human immune system. Doing this required the use of fetal tissue that comes from aborted children. This project was funded by tax dollars. Not as a grant to some mad scientist but as a project of the U.S. Food and Drug Administration, which contracted with a company that trafficks in this grisly trade. But now that pro-life groups have made this an issue, the Trump administration has cancelled the program!
From Terence P. Jeffrey, FDA Acquiring 'Fresh' Aborted Baby Parts to Make Mice With Human Immune Systems:
The U.S. Food and Drug Administration signed a new contract on July 25 to acquire "fresh" human fetal tissue to transplant into "humanized mice" so that these mice will have a functioning "human immune system," according to information published by the FDA and the General Services Administration.

"The objective is to acquire Tissue for Humanized Mice," said a June 13 FDA "presolicitation notice" for the contract.

The contractor, the notice said, would "provide the human fetal tissue needed to continue the ongoing research being led by FDA.

"Fresh human tissues are required," said the notice, "for implantation into severely immune-compromised mice to create chimeric animals that have a human immune system."

According to GSA's federal contract database, Advanced Bioscience Resources (ABR), a non-profit organization based in the San Francisco Bay Area, was awarded this $15,900 contract, which will run through July 25, 2019.
"Fetal tissue used in research is obtained from elective abortions," says the Congressional Research Service.
From Terence P. Jeffrey, Trump Administration Cancels FDA's Aborted Baby Parts Contract:
On Monday, the Department of Health and Human Services, which includes the FDA, put an end to the FDA-ABR contract.

"After a recent review of a contract between Advanced Bioscience Resources, Inc. and the Food and Drug Administration to provide human fetal tissue to develop testing protocols, HHS was not sufficiently assured that the contract included the appropriate protections applicable to fetal tissue research or met all other procurement requirements," HHS said in a statement.

"As a result, that contract has been terminated, and HHS is now conducting an audit of all acquisitions involving human fetal tissue to ensure conformity with procurement and human fetal tissue research laws and regulations," HHS said.

"In addition, HHS has initiated a comprehensive review of all research involving fetal tissue to ensure consistency with statutes and regulations governing such research, and to ensure the adequacy of procedures and oversight of this research in light of the serious regulatory, moral, and ethical considerations involved," said the HHS statement.

The National Institutes of Health, a division of HHS, estimates it will spend $103 million this fiscal year on human fetal tissue research. Last year, it spent $98 million. The year before that, it spent $103 million.

All these federal expenditures create a market for tissue taken from aborted babies.

All should stop.
HT: Mark L. Bannan
Photo: "Chimeric mice" by Staff at NIMH's Transgenic Core Facility – http://intramural.nimh.nih.gov/tgc/photogallery.html, Public Domain, https://commons.wikimedia.org/w/index.php?curid=7721249