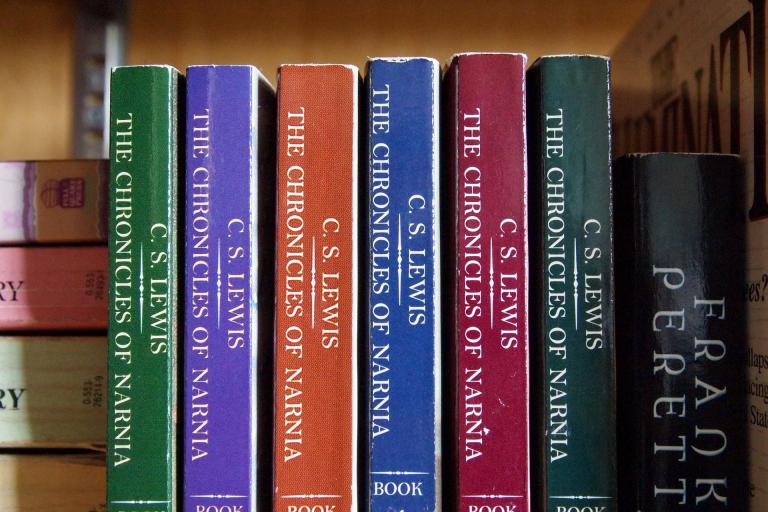 Netflix has announced  an exclusive deal with the C. S. Lewis estate to film the Chronicles of Narnia.  The plans include both series and feature films.
From the Netflix announcement:
Netflix will develop new series and film projects based on C.S. Lewis' beloved The Chronicles of Narnia series. Under the terms of a multi-year deal between Netflix and The C.S. Lewis Company, Netflix will develop classic stories from across the Narnia universe into series and films for its members worldwide. All series and films produced through the deal will be Netflix productions, with Mark Gordon of Entertainment One (eOne) alongside Douglas Gresham and Vincent Sieber serving as executive producers for series and as producers for features.In total the Narnia books have sold more than 100 million copies and been translated in more than 47 languages worldwide. The deal marks the first time that rights to the entire seven books of the Narnia universe have been held by the same company.

"C.S. Lewis' beloved Chronicles of Narnia stories have resonated with generations of readers around the world," said Ted Sarandos, Chief Content Officer, Netflix. "Families have fallen in love with characters like Aslan and the entire world of Narnia, and we're thrilled to be their home for years to come."

"It is wonderful to know that folks from all over are looking forward to seeing more of Narnia, and that the advances in production and distribution technology have made it possible for us to make Narnian adventures come to life all over the world," said Douglas Gresham, stepson of C.S. Lewis. "Netflix seems to be the very best medium with which to achieve this aim, and I am looking forward to working with them towards this goal."
Douglas Gresham is Lewis's step-son, so his involvement means this is legit.  Since this is an exclusive deal, it would appear that it would take priority over plans for future movies from Disney or the other studios involved with the previously-produced movies of
The Lion, the Witch, and the Wardrobe, Prince Caspian, 
and 
Voyage of the Dawn Treader.
The Silver Chair is supposed to go into production this winter, with a release date of 2019 or 2020.  Whether that will go forward, be taken over by Netflix, or dropped is not clear at this point.  (Does anyone know any more about this?)
Netflix has sometimes invested in theatrical releases, though most of its longer-form movies are designed for streaming at home.
It will be interesting to see if Netflix starts over with the seven books or if it will take up the saga where the theatrical films left off.
What has me uneasy–in addition to whether they will tone down the Christian themes–is the prospect of "series."  Does that mean they will make up new cutesy cartoons that have nothing to do with what C. S. Lewis wrote?
Photo via Pixabay, CC0, Creative Commons