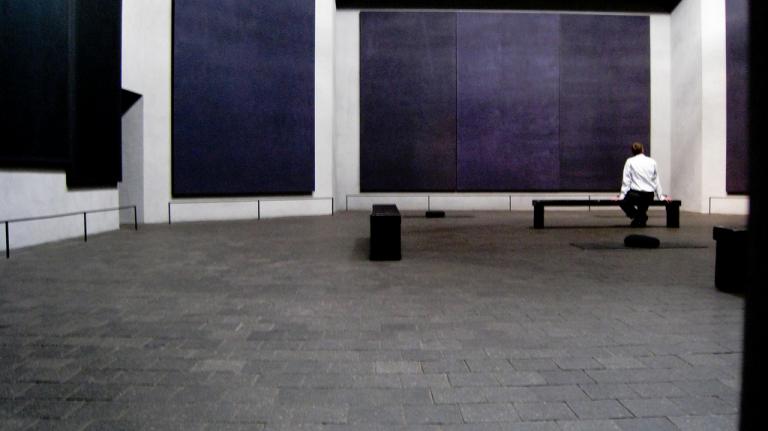 When I was in Houston last week, my brother and I also visited the Rothko Chapel. We found it very emblematic of contemporary spirituality.
Mark Rothko (1903-1970) was an abstract artist who was commissioned by Houston art collectors John and Dominique de Menil to create a "meditative space" employing his paintings.  The Rothko Chapel was completed in 1971, a year after the artist committed suicide.
Described by its website as "a sacred space" open to all, for all faiths and all religions, the chapel is made of rather nondescript masonry and concrete.  Inside are eight walls surrounding benches.  On each wall are black panels, the artwork painted by Rothko.